Protesters buck Ice Bucket trend while a former zoo boss claims to be taxi driver, a 3D printer builds homes, military folk dance Gangam Style and a young girl creates a hot pot revolution.
Protesters buck ice bucket trend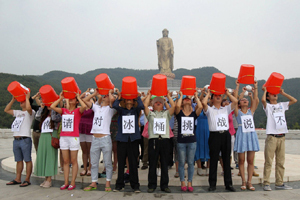 With the ice bucket challenge trending across China, people in a severe drought-hit area in Central China's Henan province stood out against the mania with empty buckets and containers, shouting "We want water" in front of a statue of Buddha. Henan is experiencing its worst drought since 1951.
Protesters asked people to use sensible means to help patients of Amyotrophic Lateral Sclerosis (ALS). The Ice Bucket Challenge was initiated to raise funds for ALS research.

Related: China awash with icy challenge

Zoo boss claims he made fortune moonlighting as cab driver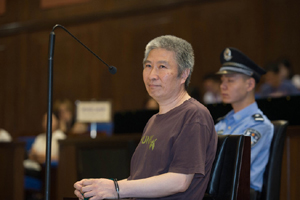 A former deputy director of the Beijing Zoo, charged with corruption and taking bribes in a Beijing court on Wednesday, said he had been moonlighting as a cab driver, the Beijing Morning Post reported.
Six million yuan ($975,000) in cash, paintings and gold bullion from unknown sources were found in Xiao Shaoxiang's apartment – worth a total 8 million yuan, according to the court.
Xiao defended himself by saying he had moonlighted as a cab driver between 1991 and 1994. He may have driven a "black taxi", a private car for hire.




3D printer builds ten houses in 24 hours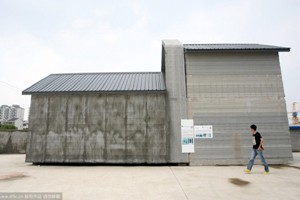 Ten houses that were built with 3D printing technology were delivered for use in Zhangjiang High-tech Qingpu Park in Shanghai Thursday.
The ten-square-meter houses, between one and two-stories tall, were printed in only 24 hours by a 3D printer. They will be used as temporary offices for local relocation projects.
The foldable 3D printer stands at 6.6 meters tall, is 10 meters wide and 32 meters long, covers an area about the size of a basketball court. It can extend to 150 meters when unfolded.

Related: 3D horror film draws ghost seekers in Beijing


"Gangnam Style" in front of the Bird's Nest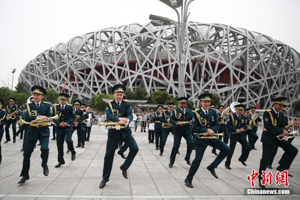 The central military band from the ministry of foreign affairs of Kazakhstan performed "Gangnam Style" in front of the National Stadium in Beijing on Friday.
The event is part of a parade and outdoor performance put on by ten military bands from the member states of the Shanghai Cooperation Organization.
More than 600 people were involved in the performance at Beijing's Olympic Park.

Related: PLA displays its softer side


Nanjing bus has whopping 88 stops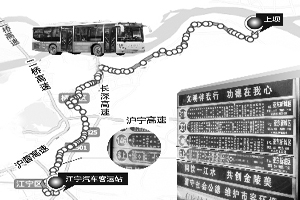 A bus in Nanjing has a route that covers 71 kilometers one-way with a total of 88 stops, Modern Express reported on Friday.
The Dongshang line runs from Dongshan's central station to the Jiangning bus station. One-way bus rides on the line from start to finish takes three-and a-half hours to complete. The line started in the 1980s, but there were fewer stops then.



8-year-old's hot pot invention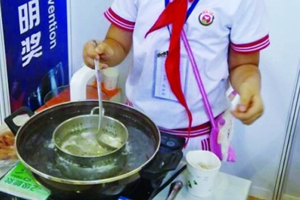 An 8-year-old girl in South China's Fujian province invented a bowl with small holes that can hold the meat in a hot pot, Southern Metropolis Daily reported on Friday.
The girl, Yang Yixun, said she puts the bowl in the pot and then the meat in the bowl, keeping it separate from the other food and preventing it from sinking to the bottom of the pot. Her invention makes it easier to pick up meat with chopsticks.