Expectant mom delivers baby after being thrown off coach; doctor rewarded for saving patient under attack and bad-breath hampers suspect's arrest.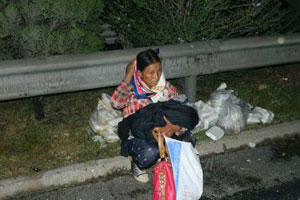 Woman in labor kicked off coach
A woman in labor had to deliver her baby and bite off the umbilical cord, carrying her child almost 6 kilometers seeking help on Monday, Guangzhou Daily reported.
The woman was thrown off a coach heading to Jinan when she complained that she was in labor.
An ambulance eventually arrived and both the mother and baby were in good condition.
Related:
Modern woman's dilemma: career or family?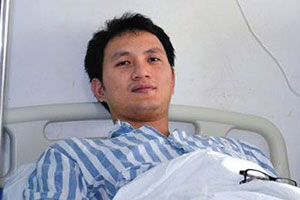 Doctor saves patient under attack
Wang Xixiong, a surgeon at Sanya People's Hospital, didn't abandon attempts to save a patient when the person's companion beat him on the back of his head and grabbed his throat for 20 seconds, The Beijing Times reported.
Wang said he was just trying to do his job. After receiving an award from a non-profit foundation worth 10,000 yuan ($1,629) for his positive influence, Wang said he hoped patients could be friendlier and that the doctor-patient relationship be harmonious.
Related:
Let's end doctor-patient conflicts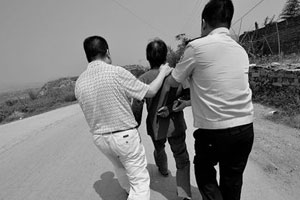 Suspect's halitosis overpowers police
After a year on the run, Wang Ermao, a motorcycle thief, was arrested by police in a mountainous area of Xingtai county, Hebei Province. While on the run Wang hadn't brushed teeth for a year and his foul breath made the police feel sick, the Yanzhao Metropolis Daily reported.
The mountain where Wang hid is covered with plants which caused difficulties in making the arrest. The police captured Wang on his way down the mountain to have lunch.
According to police, Wang was with another two men engaged in stealing a motorcycle. Two suspects have been detained but one remains at large.
Related:
Police shine light on auto violators

Mother-to-be who ate too much loses baby
A woman who started overeating when she became pregnant because she wanted her unborn child to have as much nutrition as possible ballooned from 75 to 120 kilograms in 37 weeks.
The Tianmen woman, surnamed Yang, eventually became seriously ill and lost the baby. At the end of July she felt no fetal movement for several days. Doctors told her there was no fetal heartbeat, and said she was in danger because of high cholesterol, multiple organ dysfunction and other problems.
Related:
Policeman executed for shooting pregnant woman

Fake credentials used in effort to avoid arrest
A man found soliciting prostitutes tried to convince police he was an undercover TV reporter, but the ruse fell through when police discovered his credentials were fake.
Itimes reported on Wednesday that police caught the 50-year-old man on the night of Aug 13 in a hair salon. Later, police raided an illegal printing house that made a large number of various false credentials.
Related:
Fake ID card helps police catch prison escapee

Man finds stolen items in van; suspects held
Two thieves were caught after trying to hide stolen goods in a man's van, Chongqing Commercial Daily reported on Wednesday. Early on the morning of Aug 3, the van owner found a window of his vehicle broken and items like cologne, designer sunglasses and car batteries left inside.
Fifteen days later, police caught two suspects who they said stashed things they stole from other vehicles in the van when they wanted to rest. But when the van owner returned unexpectedly, the thieves ran off, police said.
Related:
Trending: Thief texts owner after stealing goods

Police car damaged in bid to visit friend in jail
A man in Xin'an county who felt lonely after being released from jail deliberately damaged a police car in order to see his friend who was still imprisoned, Dahe Daily reported on Wednesday.
The man, surnamed Hou, was released from jail in November. Hou falsely reported a fight on Saturday night, and when police arrived, he damaged the police car.
Related: