Route: Jietai Temple--Tanzhe Temple--Tanwang road--Jiuyuan village Recommendation
Reason: Poetic golden gingko leaves
Major scenic spot: Jietai and Tanzhe temples.
Jietai Temple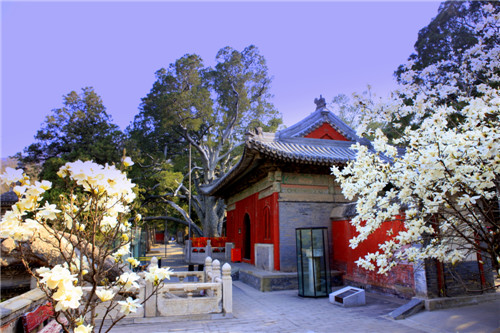 Jietai Temple is known as "the First Altar under Heaven" and considered the biggest Buddhist center in China, with the authority of granting the highest Buddhist commandments. The Temple is rated as a national AAAA scenic spot and a key fire prevention unit. The Temple combines the breathtaking grandeur of northern temples with the peace and delicateness of the southern gardens, with a fantastic natural landscape. The "Top Ten Famous Pines" are also in the temple, surrounded by rare flowers. In early April, the blooming flowers and fragrance fill the air and make the sacred site shine with life.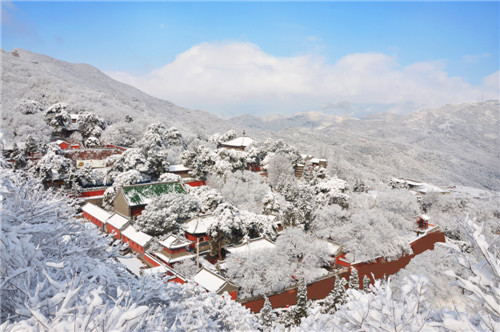 Rating: 4A
Level: Cultural Relics
By public transit: Take Subway line 1 to Pingguoyuan subway station, get out of the subway, and shift to bus 931 or 948 to the scenic spot.
By car:
(1) Drive along Fushi Road to the west, turn to South at Shuangyu Crossroad, and take National Highway 108 (7 kilometers) at the roundabout in Shimenying.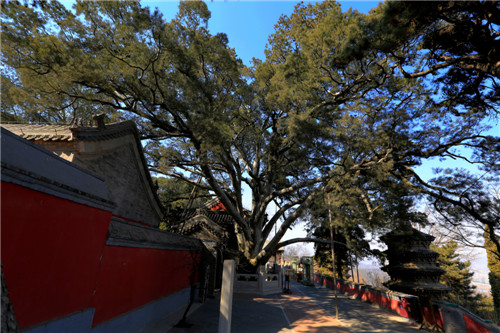 (2) Go along Lianshi Road to the west from Beijing West Railway Station, pass Wollongong, and take National Highway 108 (7 kilometers) at the roundabout in Shimenying.
Ticket price: RMB 40 yuan/person
Tel: 010-69802232
Tanzhe Temple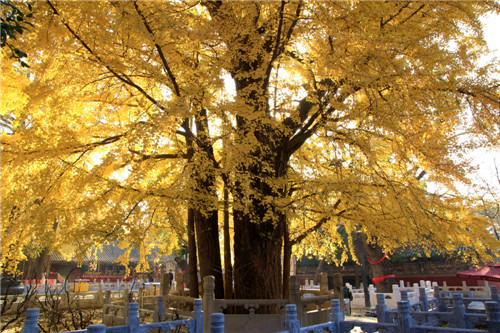 Tanzhe Temple is a State AAAA Scenic Spot and a top-priority protected relic site. It is located in Mentougou District, about 30 kilometers from downtown Beijing. Initially built in the first year of Yongjia (AD 307) during the Western Jin Dynasty, it has almost 1,700 years of history. According to a proverb: "Tanzhe Temple came first, then Beijing City made its debut".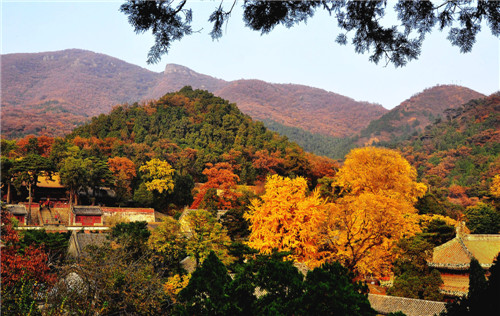 Tanzhe Temple is named for the "Dragon Nest" behind the temple and the forest of Cudrania trees. Tanzhe Temple faces south, leaning against Baozhu Mountain. Baozhu Mountain is surrounded by nine tall peaks, which look like protecting dragons. As the tall peaks prevent cold currents, a warm and humid microclimate surrounds the Temple. The valley is full of lush vegetation with many old trees and rare flowers. A magnificent view and beautiful natural environment welcome all tourists.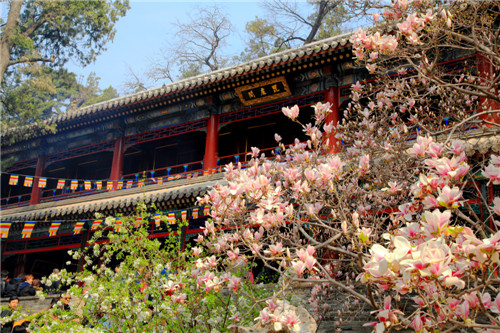 When the Forbidden City was built in the early Ming Dynasty, it was said to be patterned after the Tanzhe Temple. The Temple has 943 buildings, including 638 ancient halls in the style of the Ming and Qing Dynasties. It is also the largest ancient temple complex in suburban Beijing. The entire complex reflects ancient Chinese aesthetics, with a north-south axis, basic symmetry is achieved on both sides and clear-cut layers.
Address: Foothill of Tanzhe Mountain, south-eastern part of Mentougou District; Bus 931