More than one billion vaccines are given to Chinese people every year, but for every life they help save from disease - the dreaded jab also harms more than 1,000 children, according to the Chinese Center for Disease Control and Prevention.
Those harmed children suffer from vaccine sequela, meaning a condition or event which can be anything from nerve damage to death.
Most countries have online reporting systems, but in China everyone agrees more can be done to improve the country's vaccination system.
Wang Yu, director of CCDCP, said there are advanced vaccine technologies and some other countries are using them. But China's vaccine technology is upgraded very slowly or not at all. China is still using vaccine production techniques from 30 years ago.
Peking University Professor Wang Yuedan blames a lack of talent. "The main disparity is in talent. There has been serious talent drainage in the field of immunology due to low pay and career development. Immunology is the core area in biomedicine and the West keeps their vaccine technology secret from us. If we don't change the system, the talent will continue to drain and there will be no substantial improvements in this field."
Li Baoxiang, whose son was left paralyzed after a H1N1 flu vaccine in Linyi city, Shandong province, wrote, "the needle of the vaccine landed on our family like a nuclear bomb and destroyed our children and our family… Since no country can ensure the vaccine is 100 percent safe, there should be an effective aid system for those who suffer adverse reactions."
The Southern Metropolis Daily spent three years following nearly 50 families with similar cases. The following are some of their stories.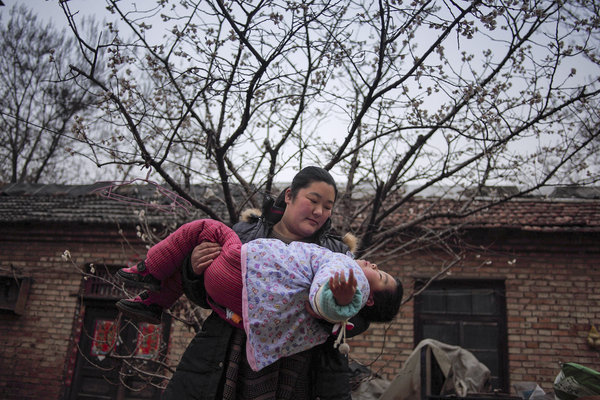 Profile: Lu Jiarun, female, born in Shangqiu city, Henan province on May 25, 2009.
Vaccine: A Meningococcal Vaccine
When Lu Jiarun was just 7 months old she could stand and would wake up each morning calling "papa". Lu Weiwei felt he was among the happiest men in the world, but a vaccine meant to save his little girl from getting sick did the complete opposite and ended his happiness for good.
In 2009, her mother took the little girl to a local health center to be vaccinated against meningitis. On returning home, the girl began crying before going into convulsions. After treatment at different hospitals, her condition deteriorated and medics said it was caused by a reaction to the vaccine.
After numerous twists and turns in claims for compensation, finally the family got 120,000 yuan from the local government. But the money could only support her treatment to the end of 2012, when they faced extreme hardship again. After years of treatment, the child did not recover.