Small cities not ideal place for metropolis escaper: report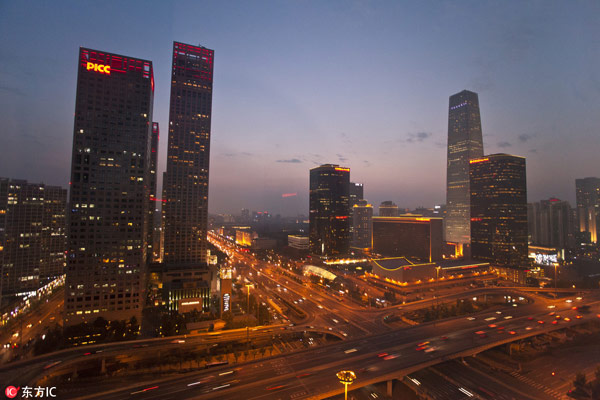 A night view of Beijing's CBD area. [Photo/IC]
While people in first-tier cities are under more pressure, smaller cities may not be ideal place to live either, according to a report released on Monday.
People living in first-tier cities - Beijing, Shanghai, Guangzhou and Shenzhen - suffer much higher economic pressure than in smaller cities, according to the 2016 Annual Report on Social Mentality of China by the Chinese Academy of Social Sciences.
The statistics are based on a survey of 15,870 people across the country in August and September.
While life in first-tier cities is highly stressful, said the report, fourth-tier and smaller cities are also not good enough as there are less job opportunities while connection plays an important role in every aspect of life.
These cities have economic pressures close to national average level in terms of income, education, medical services and elderly care, while family and human relationship stress are higher than second- and third-tier cities.
The report found that third-tier cities are most livable places.
Those in third-tier cities are under relatively low financial stress and human relation stress, and enjoy better social and natural environment, infrastructure, and human quality, said the report.