Gansu had more than 160 TCM products and more than 40 types of food on display in Hong Kong.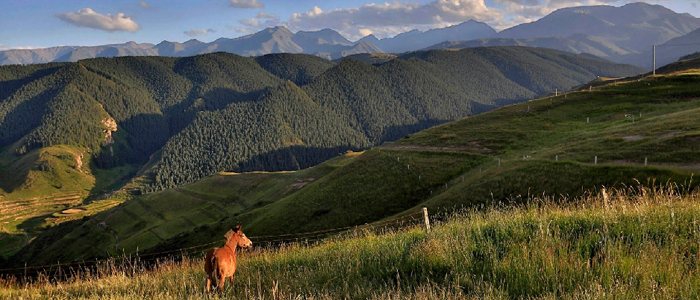 Tianzhu county, in Gansu province, has put a halt to all logging of its forests.
An environmental NGO has filed a lawsuit against eight chemical plants that have been accused of polluting the Tengger Desert, asking them to stop the pollution and repair the damage.
Farmers in Baiyin city, in Northwest China's Gansu province are working together with has developed cooperation with the farmers and supermarkets in Beijing, -Tianjin and -Hebei region.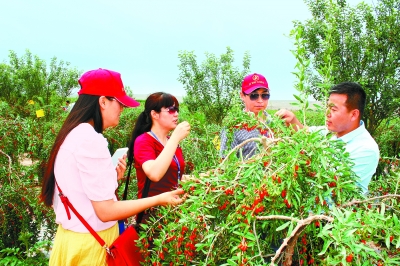 As the harvest season came to Jingyuan county of Baiyin city, Gansu province this August, the county is expecting to reap 16,000 tons of Chinese wolfberry
Up to 40 orphans from the Wenchuan earthquake region in Sichuan province and the Zhouqu mudflow area in Gansu province have taken part in a summer camp.
Thousands of Tibetan pilgrims and tourists gathered for the ritual of unrolling of the thangkas - giant religious silk embroideries - in Lhasa's monasteries of Sera and Drepung on Friday at the start of the annual Shoton Festival.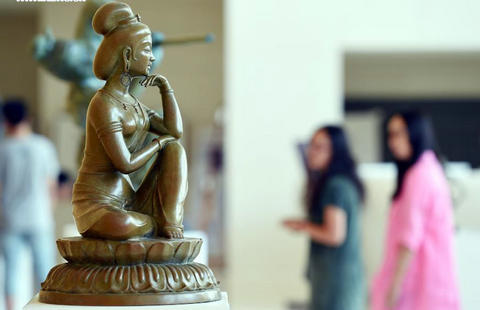 Sixteen sculptors and art critics from South Korea and 52 Chinese sculptors displayed 65 sculpture works at the exhibition at Gansu Theater in Lanzhou, capital of Northwest China's Gansu province on Monday.