The largest desert reservoir in Asia, Hongyashan, in northwest China's Gansu province, will expand its storage by 49 percent to ease desertification in region.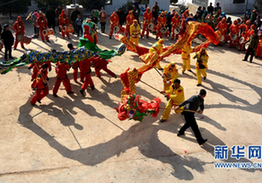 Villagers in Weiyuan county, Dingxi city, Gansu province perform in Shehuo, a collection of traditional folk shows.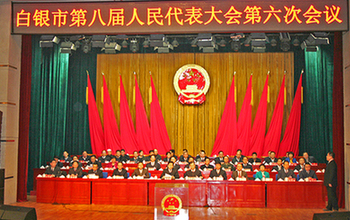 The Eighth Session of Baiyin city's Sixth People's Congress closed on Jan 28.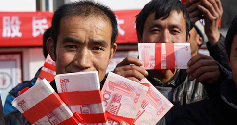 The 32 low income families in Caoyingzi village, Longnan city, Gansu province received a year-end bonus from the local cooperative on Jan 29.
The Gansu Provincial Postal Administration has announced that Gansu province expects to build 2,000 village post offices to boost its rural e-commerce in 2016.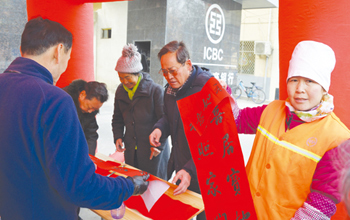 Four calligraphers from Baiyin city's Painting and Calligraphy Association for the Elderly wrote more than 300 couplets to celebrate the upcoming festival.
Baiyin city, Gansu province held a classics reciting performance on Jan 10 to mark the New Year.
The Gansu provincial government will open duty-free stores at Lanzhou Zhongchuan Airport and Dunhuang Airport to boost tourism in 2016.