Fast facts of Baiyin city
( chinadaily.com.cn )
Updated: 2013-12-17
The city of Baiyin is located in the center of Gansu province, on the upper reaches of the Yellow River, between the Loess Plateau and the Tengger Desert, in the temperate arid and semi-arid continental climate zone. The city's altitude ranges from 1,275 to 3,321 meters, it has an annual precipitation of 180 to 450 mm and annual evaporation is 1,710 mm to 2,360 mm.
The city covers an area of 21,200 square kilometers - including 299,333 hectares of farmland - and a permanent resident population of 1.71 million (2010), including an urban population of 700,000.
The residents are mainly ethnic Han people, but many Hui, Tibetan, Man, Mongolian, Zhuang, Kazak and Uygur people also live in the city.
In the Ming Dynasty (1368-1644), following the city's involvement in silver mining, the government built a factory for silver exploitation and smelting - hence the city's name, which means silver in Chinese. Baiyin continued to exploit non-ferrous metals and also other mineral resources.
In November 1956, Baiyin was officially established as a county-level city and, in April 1958, it was upgraded to a prefecture-level city. However, following several administrative decisions, Baiyin was removed from the province's list of cities in October 1963 – but regained its position in August 1985.
The city has two districts - Baiyin and Pingchuan - and three counties - Jingyuan, Jingtai and Huining - 64 villages and 17 towns.
The city tree is the Chinese Scholar and Baiyin's city flower is the Chinese Rose. Its sister cities include Tijuana in Mexico, Ponca in the United States and Shymkent in Kazakhstan.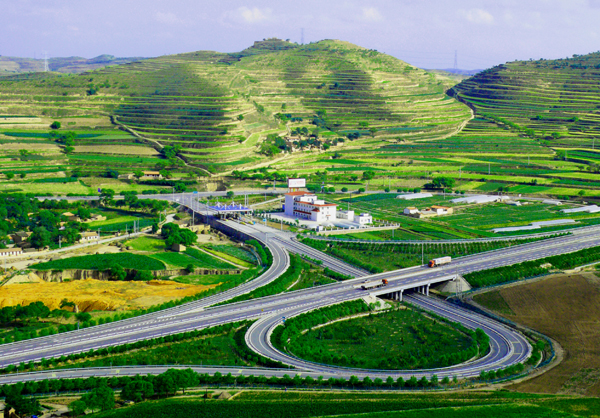 A scene of Baiyin city [Photo provided to China Daily]