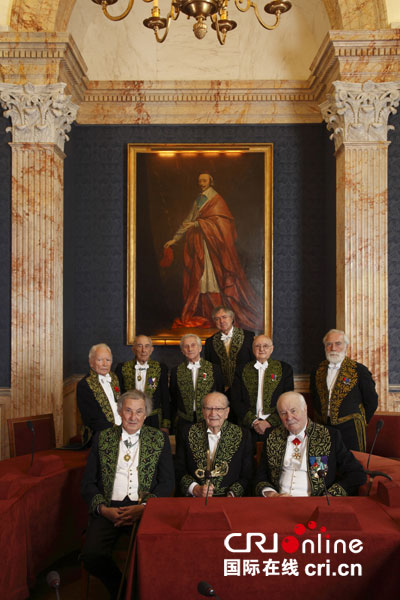 Academicians pose for a group photo on April 26, 2016. [Photo/cri.cn]
Art enthusiasts here in the Chinese capital now have chance to appreciate fine French art up close.
An exhibition of the art works from the French Académie des Beaux-Arts will open at the National art Museum of China in Beijing this Saturday.
A total of 66 outstanding works of the 9 academicians will be displayed at the exhibition, including oil painting, printmaking and comprehensive material painting.
In addition, it covers various themes, showing the thinking as well as feelings of academicians to human nature as well as survival.
The exhibition hall has been designed in a special way, so as to make visitors appreciate the French artistic charm in a fancy and mysterious atmosphere.