A one-month exhibition kicked off yesterday at the Zhejiang Provincial Museum to celebrate the 170th birthday of Chinese artiest Wu Changshuo, one of the country's most popular painters in modern times.
170 pieces of Wu's art were selected for the exhibition, including paintings, seal carvings and calligraphy.
Born in East China's Zhejiang province, Wu was also the first director of the Xiling Society of Seal Art, a Hangzhou-based academic organization devoted to the art of seal carving, a traditional form of Chinese art that became popular in other East Asian countries.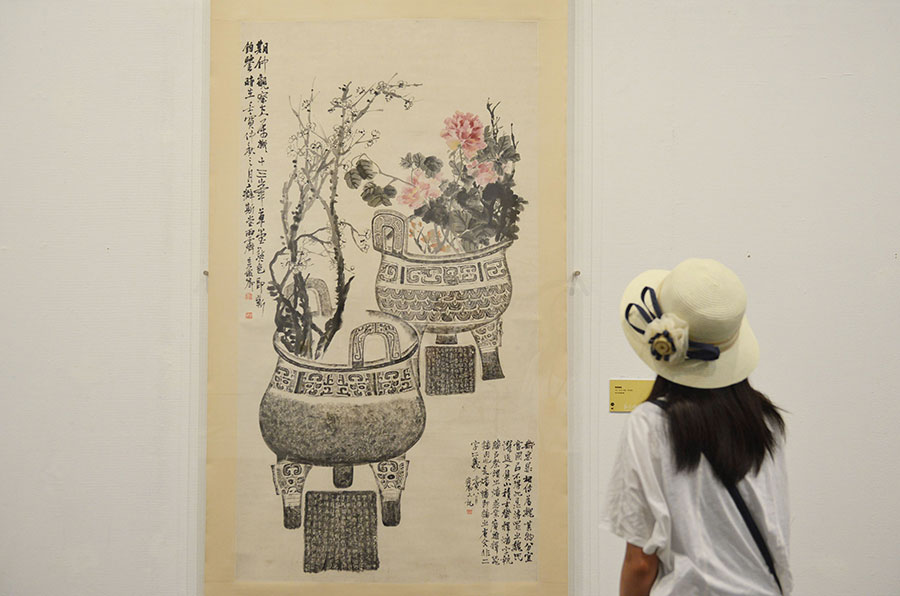 A visitor looks at a Wu Changshuo painting, which features two ding, an ancient cooking vessel with two loop handles and three or four legs, at the exhibition in Hangzhou, June 19, 2014. [Photo by Long Wei/Asianewsphoto]