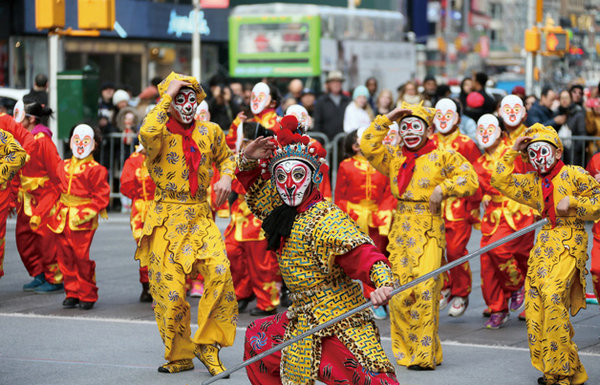 [Photo/Chinaculture.org]
Since 2001 the Ministry of Culture has presented varieties of activities in many countries under the program Happy Chinese New Year, Celebrations Worldwide with an attempt to promote cultures of Chinese Spring Festival.
A photo exhibition now at the National Art Museum of China reviews the program of 2016 whose exhibitions, expos and performances attracted crowds in more than 400 cities around the world during the festival. These activities not only help the Spring Festival traditions, which can be traced back to hundreds of years ago, to pass down to the younger generations of Chinese immigrants living abroad. Also they make more foreigners aware of the celebrations and meanwhile build a platform for home-grown creativity industry who sources inspiration from traditions to create cultural productions.
The exhibition ends on Oct 9.