City has been dishing up culinary delights for centuries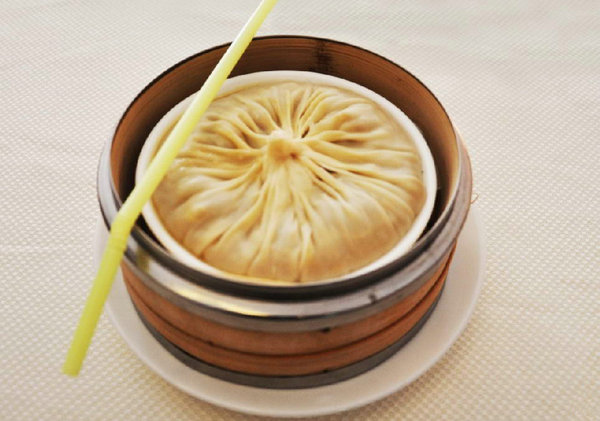 For soup dumplings with crab meat, a straw is often used to drink the soup before eating the fillings. [Photo/China Daily]
As the birthplace of Huaiyang cuisine, one of the country's four major cuisines, Yangzhou is highly respected by Chinese gourmets. The city's food has been considered a culinary delight since the Sui (581-618) and Tang (618-907) dynasties.
The cuisine is famous for its adoption of fresh food materials and amazing slicing techniques, generally described as "thin as paper, slender as a wire".
The dishes, which have a "gentle aroma and modest taste that is suitable for both north and south", were served at the founding ceremony of the People's Republic of China on Oct 1, 1949.
Both home and abroad, the city's most well-known dish-Yangzhou fried rice-can be seen in many Chinese restaurants. During the Beijing Olympic Games, Yangzhou fried rice was one of the most popular Chinese foods among the athletes.
The fried rice dates back to the Sui Dynasty and over the years has become one of the most famous Huaiyang dishes. It has special ingredients, refined cooking and delightful colors.