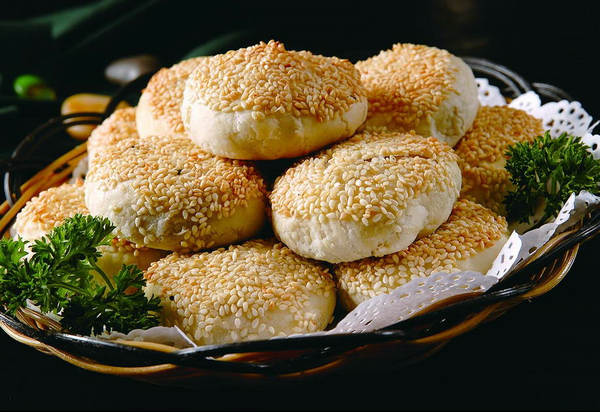 [Photo provided to China Daily]
Huangqiao sesame cake, the fillings of which include dried meat, ham, small shrimps, diced chicken, sausages and scallion oil, has a golden color and crispy flavor. Many people love its crispness and it is one of the popular purchases in the scenic city.
Soup dumplings with crab meat are wrapped in extremely thin dough and steamed to perfection.
Special care needs to be taken to make sure the skin remains intact before eating to keep the soup inside the skin.
Straws are usually used to drink the soup first before people eat the dough and the fillings are generally made of pork and crab.