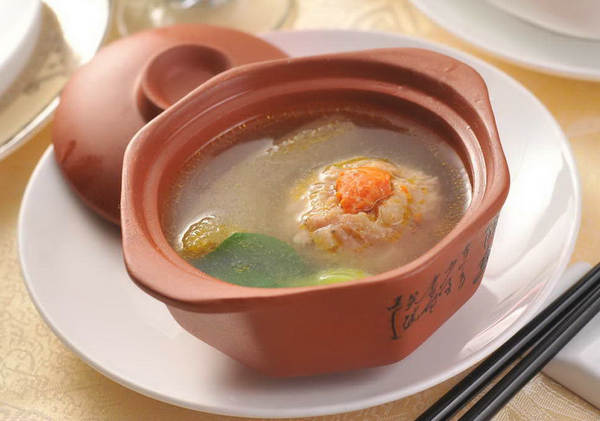 Yangzhou lion head, or crab meat with large meatballs, gets the name because the shape is similar to the head of male lions. [Photo/China Daily]
There are many different versions of the dish, some with eggs, some with shrimp and eggs, and some with expensive food material such as sea cucumber and abalone.
Crab meat with large meatballs, generally known as "Yangzhou lion head", is a dish that wins nationwide praise. It is fat but not greasy and can just melt in the mouth.
According to the legend, Emperor Yang of the Sui Dynasty found a dish with big meatballs like the heads of male lions, so he named it "lion head".
Thanks to A Bite of China, a popular documentary in China, Wensi tofu is known for the delicate knife skills that are required. To make the dish, square tofu is cut into more than 5,000 shreds, making the whole piece look just like a chrysanthemum in bloom.
The dish, named after its inventor, dates back to the Qing Dynasty (1644-1911).