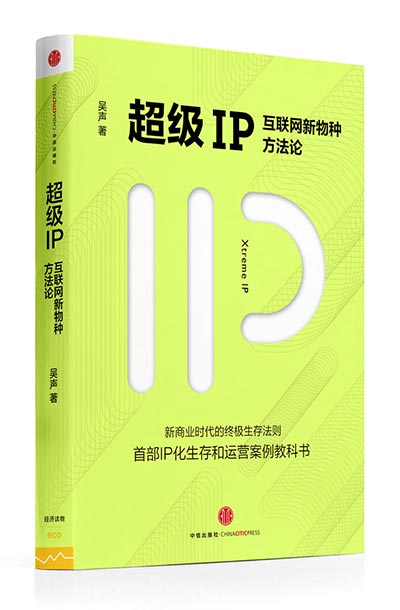 Book cover of Extreme IP: A New Species on the Internet. [Photo provided to China Daily]
A new book on the current hot topic of "IP" among Chinese investors was released by China Citic Press on Friday.
Extreme IP: A New Species on the Internet is written by Wu Sheng, an e-commerce and internet marketing expert who was formerly vice-president of the Chinese online shopping mall JD.com.
"An 'IP' could be a person, a literary work, a brand, or even an intangible heritage inheritor," writes Wu. "It's a story, a discourse system with business value."
IP, or intellectual property, is gaining awareness as a fan-based marketing model in the entertainment industry in China. Ever since the year 2015, many novels published online have been adapted into hit TV series or films in China, and many have been made into mobile games.
The book explores the many facets of the "IP" marketing through different cases from home and abroad.
"Right now, the craze of IP is mainly in the area of TV, games, comics and books, exploiting values through derivatives and adaptations," writes Wu. "However, it will spill over into other business areas soon."
Related:
Ten books to take with you on vacation