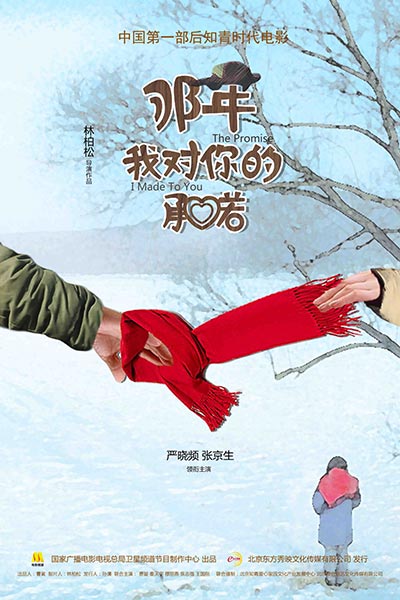 Poster for The Promise I Made to You. [Photo provided to China Daily]

The Promise I Made to You, a nostalgic romance film focusing on zhiqing (intellectual youth) in Northeast China, has finished its production, and will be released nationwide this fall, promoters announced at a news conference in Beijing last week.
Zhiqing refers to Chinese young people from urban areas, approximately 17 million of whom were sent to the countryside during "the cultural revolution" (1966-76).
The film stays fresh with a new angle to focus on love between two aged zhiqing today mixing with flashback of their experiences in countryside decades ago.
Unlike most zhiqing TV series or films with a heavy tone, the new production is a comedy, though there is some bitter truth to the story, according to Lin Baisong, the director and the screenwriter of this film.
The cast includes Zhang Jingsheng, an actor known his performance of revolutionary leaders, Yan Xiaoying, an actress who often appears in zhiqing theme productions, and some young stars.
Related:
Faye Wong and Dou Jingtong show up for 'Rock Dog'