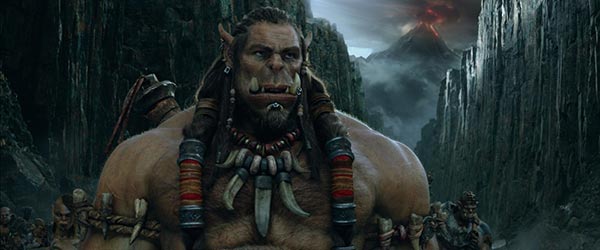 A scene from "Warcraft". [Photo/Mtime]
"Warcraft" continued its domination of the Chinese film market in the week ending June 19, earning 316 million yuan ($48 million), China Film News reported on Tuesday.
The cinematic adaptation of the game franchise has raked in 1.35 billion yuan since June 8, two days before the the North American market release.
Pixar's "Finding Dory" which debuted on June 17, stood in second place with 118 million yuan in sales in the week.
Third place went to "X-Men: Apocalypse," making 109 million yuan last week. It has earned 758 million yuan since its release on June 3.
"Alice Through the Looking Glass" came in fourth with a box office take of 14.5 million yuan in the past week. It has raked in 382 million yuan after being released on May 27.
Rounding out the top five was domestic animation "Warrior vs Dragon," which grossed 9.6 million yuan since hitting screens on June 17.
Related:
'Warcraft' success a marketing coup, and lesson
'Warcraft' box-office makes Hollywood take notice, producer says