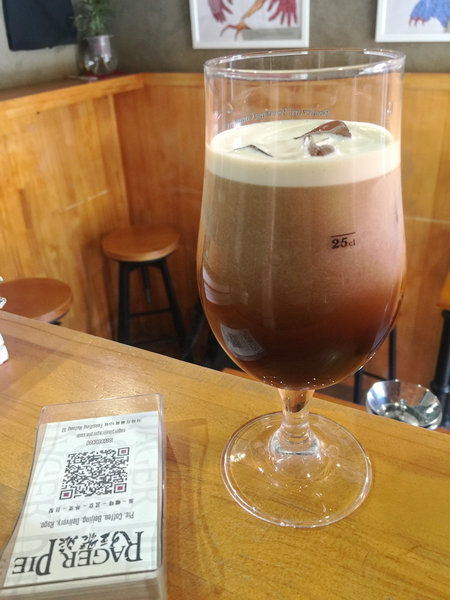 图片说明
1 Nothing beats an ice-cold drink on scorching summer days. Here are some interesting rarities you should not miss in Beijing this summer.
Nitrogen cold brew coffee on tap: Wilson Hailey, the owner of the cafe/bakery Rager Pie is doing nitrogen cold coffee, a technique few other places in China can offer, he says. Rager Pie is the first shop in Beijing to offer nitro cold brew on tap and the second in China to do so, too, he says. It is cold brewed coffee put into a keg and nitrogenated so it comes out almost like a Guinness, but there is no alcohol, just a cold, refreshing coffee on tap.
Rager Pie, 10 Fensiting Hutong, Dongcheng district.