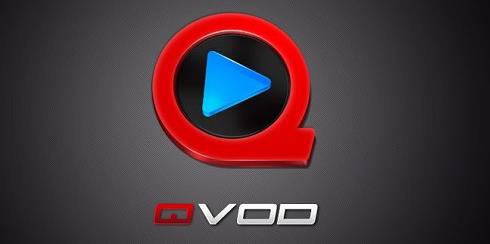 Logo of Qvod. [Photo fron Internet]
A Chinese court on Tuesday heard an appeal from video sharing site QVOD about a hefty fine for copyright infringement.
The Shenzhen company lodged an appeal after the city's intermediate people's court rejected its demand to revoke an administrative fine of 260 million yuan (about $39.6 million) imposed by Shenzhen Market Supervision Administration in June 2014.
The fine came three months after Internet company Tencent filed a complaint for copyright infringement.
During the Tuesday trial by the Higher People's Court of Guangdong Province, Shenzhen QVOD Technology Co., Ltd. insisted that it is a "neutral" online service provider and it has nothing to do with websites and videos that violate copyright.
It declined the accusation of "harming the public interest," citing that Tencent was the only complainant.
The bureau said its infringement was an "indisputable fact" as the local court convicted the company of the charge many times. In addition, a warning issued by the National Copyright Administration meant the company had disrupted order in cyberspace.
The company also challenged the jurisdiction of the market supervision bureau and the amount of the fine.
The fine is three times the earnings QVOD made by violating information network transmission rights, according to the bureau.
Founded in 2007, QVOD used to offer pirated and pornographic videos with peer-to-peer video streaming technology. Its user base quickly grew to 300 million.
In early April 2014, the company shut its QVOD (quasi video on demand) servers after the National Copyright Administration said it, along with video service of domestic search engine Baidu, violated copyrights.
The verdict will be given later.
Related:
Zhang Yimou wins lawsuit over film proceeds
Taylor Swift to testify in court over Lucky 13 trademark infringement case