Eat beat
Guangzhou
New Italian menu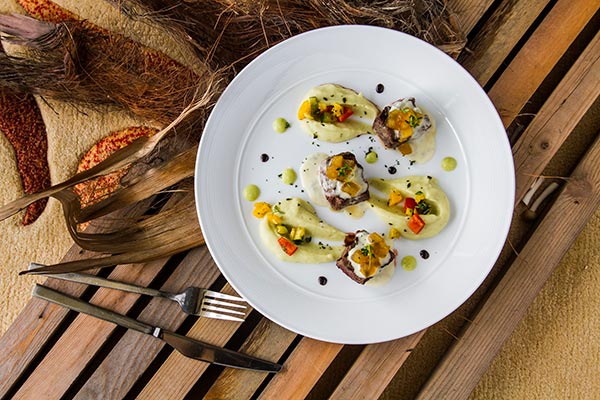 Alfonso Santomauro, newly appointed head chef at Italian restaurant Prego & Lounge at the Westin Guangzhou, has brought a new menu, stressing freshness of food and health. New to Asia with 20 years of cooking experience, he is offering signature dishes such as homemade mascarpone and mushroom tortelli with gorgonzola sauce, beef tenderloin with mashed potatoes, green apple and gorgonzola sauce, and sauteed shrimps on chickpeas puree and passion fruit. Prego, on the 40th floor and featuring an open show kitchen, now has a large LED screen for football fans to enjoy UEFA Euro 2016.
6 Linhe Zhong Road, Tianhe district. 020-2886-6868.
Hong Kong
Honors for Amber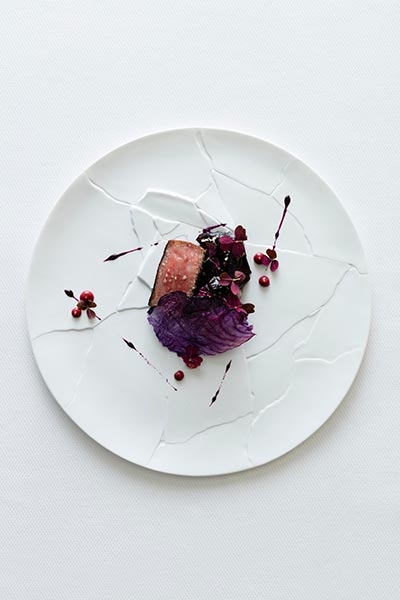 Claiming the ranking of No 20, Amber at The Landmark Mandarin Oriental, Hong Kong made this year's list of the World's 50 Best Restaurants, the only restaurant in Hong Kong to make the list. With chef Richard Ekkebus at the helm, Amber has been honored with two Michelin stars since 2009, for eight consecutive years. Shanghai's Ultraviolet is ranked No 42, the only mainland eatery in the ranking. Italy's Osteria Francescana was crowned world's best restaurant at the awards ceremony in New York on Monday, the first Italian establishment to win the annual accolade.
Bites of superfood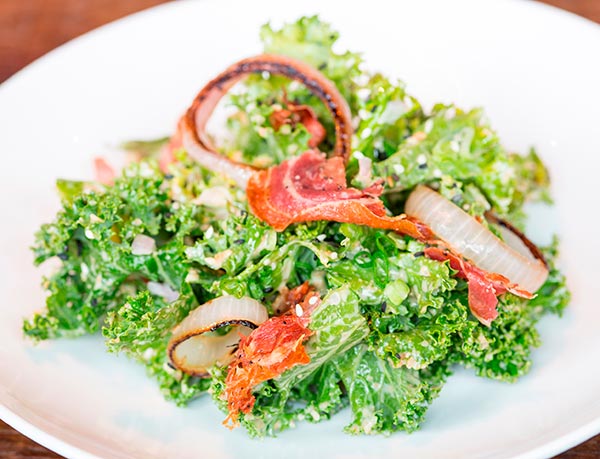 Trailblazing dishes from Tivo feature superfoods bursting with health benefits-and smoothies to match-are available at both of the restaurant's locations. Sesame kale salad (HK$98 or $12.60) gets star billing for its vitamins and anti-oxidant value, while dishes made to share include roasted cauliflower hummus (HK$78), pomegranate and smoked eel salad (HK$118) and grilled octopus and banana blossom salad (HK$108). The mysteriously named Downward Facing Dog (HK$68) combines avocado, yogurt, honey and guava.
Shanghai/Hong Kong
Tastes of Georgia
Two public tasting events this month will introduce a broad spectrum of wines from the Caucasus nation of Georgia, after master classes for wine professionals hosted by master of wine Debra Meiburg. Tastings will feature more than 50 wines from 10 winemakers, as well as the background story of the country's wine culture, one of the world's oldest. 70 yuan ($10.60) per person or 100 yuan for two.
June 22, 6:30-8:30 pm; 8/F, Cordis Hotel, Mongkok district, Hong Kong.
June 24, 6:30-8:30 pm; 2/F Lounge, The House of Roosevelt, Shanghai.
RSVP by contacting events@debramasterofwine.com or 852-2515-0178.
Related:
Indian lamb stars at GreatWall 'carnivore' dinner
Crustacean creativity on display