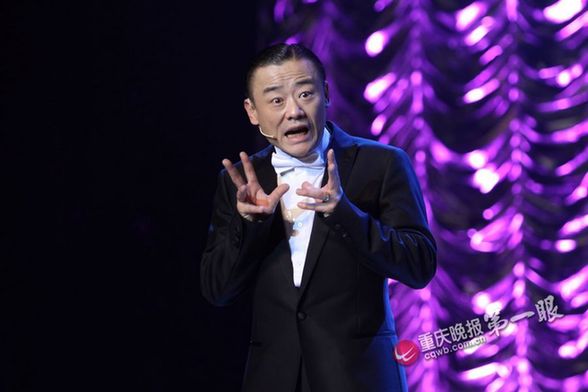 Zhou Libo [File photo/cqwb.com.cn]

Zhou Libo, a Chinese stand-up comedian who is famous for his iconic "Shanghai Style Small Talk", will perform at New York's Carnegie Hall in July.
The show, "Sing our generation's songs, tell my own jokes," will be the first time a Chinese stand-up comedian to take the stage of the world renowned venue.
"I always wanted to perform in New York City," said Zhou at a press conference on Monday. "New York and Shanghai are very similar cities with beautiful skylines and wonderful people."
Zhou first gained popularity in 2006 with his unique comedic style that is delivered in a linguistic mixture of Mandarin Chinese, Shanghainese and some English words and phrases. He has named his style "Shanghai Style Small Talk", which attracted a considerable fan base among Chinese audience.
Zhou also created Mr. Zhou Live Show, which is considered by some as the first television comedic talk show in China.
The show will premiere on July 8.
Related:
Oscar-winning Cool Hand Luke actor George Kennedy dies at 91