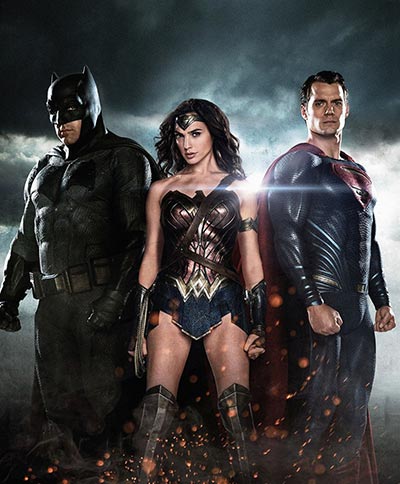 Poster of "Batman v Superman". [Photo/Mtime]
Moviegoers can expect a wide range of films in the coming year, from comedies to superheroes, and spinoffs from two of the most popular film franchises of all time.
"Zoolander 2" will open on Feb 12 in the United States.
Variety senior writer James Rainey explains why he thinks this movie will be a big attraction for some film fans.
"Penelope Cruz, Olivia Munn and, of course, Owen Wilson, and Ben Stiller in the title role. It's totally silly. But I think it's going to be fun and good."
Other big pictures worth looking at include "Batman v Superman" and something new from the world of "Harry Potter".
"And I think, for mainstream audiences, you've got the spinoff of the 'Harry Potter' franchise coming at the end of the year, which is "Fantastic Beasts and Where to Find Them" from J.K. Rowling -- from her pen to Warner Bros. screen. That's a big one at the end of the year, around Thanksgiving 2016."
Rainey admits that "Star Wars: The Force Awakens" will be a tough act to follow.
"The Force Awakens" will be released in China on Jan 9.
Related:
Movie stars awarded at Palm Springs film festival
A Bite Of China releases trailer