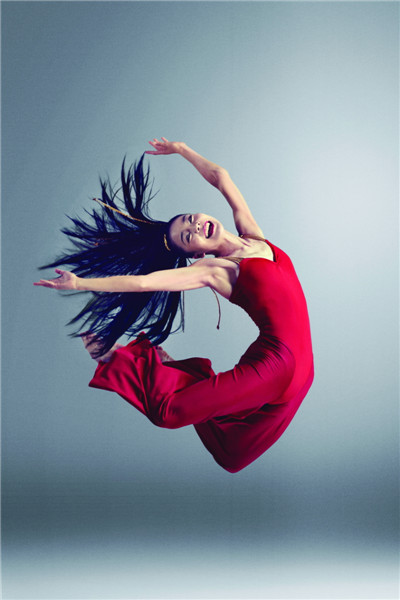 Chinese dancer Xin Ying has worked her way to be a soloist in the Martha Graham Company in New York. [Photo provided to China Daily]
If not for the earthquake on May 12, 2008, Xin Ying would still enjoy a smooth life in the small and scenic town of Mianyang in Southwest China's Sichuan province, teaching dance at the Sichuan College of Culture and Arts.
But overnight the earth shook, and many of her students, friends and acquaintances were gone. The magnitude-8.0 earthquake killed more than 69,000 people. As a survivor, she volunteered to help in the hospitals.
"The dead bodies were carried in and out. Wounded people lay everywhere. The air was full of grief-stricken crying. I could not breathe and suddenly realized that life is too short," recalls Xin, who was then 23.
The catastrophe made Xin decide to take a big step.
In August 2010, she applied to the Martha Graham School of Contemporary Dance in New York and one year later, she passed an audition to join the company.
Today she is the only Chinese dancer with the prestigious company. In its latest China tour of Shanghai, Beijing and Tianjin from Oct 28 to Nov 7, she kicked off the performance with the solo piece Deep Song and also danced in Lamentation Variations, Chronicle and Rite of Spring.