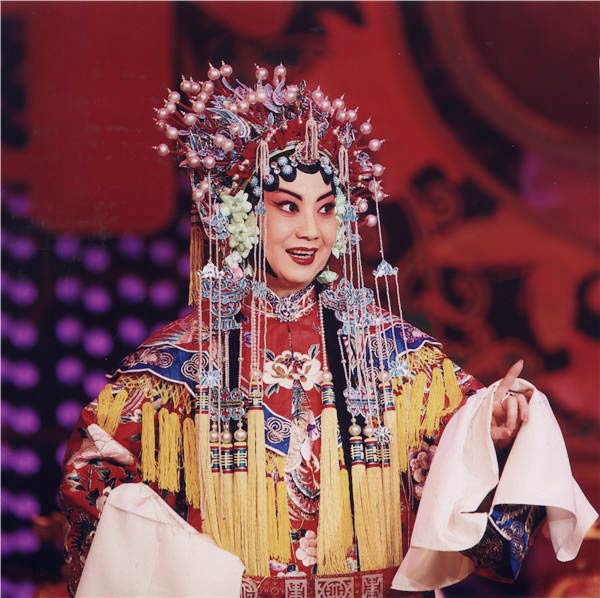 Li Weikang, one of the country's most famous Peking Opera performers, wants to use her experience to keep the traditional theater form fresh. Photos provided to China Daily
Like many ancient art forms in China, Peking Opera is struggling to survive in the face of a fading fan base.
It's a fact that even Li Weikang, one of the country's most famous Peking Opera actresses, acknowledges.
However, instead of lamenting about the situation, Li, 68, is pushing the boundaries of the traditional theater and reaching out to audiences, especially among younger generations, with her performances and modern sensibilities.
Along with young performers of the China National Peking Opera Company, Li is preparing for a new show, The Magic Lamp, which will be staged on Nov 28-29 at Mei Lanfang Grand Theater in Beijing.
Li and her husband, Geng Qichang, also a Peking Opera veteran, are the show's artistic directors.
Adapted from the classic Peking Opera piece, Er Tang She Zi, the story is based on the traditional Chinese story of a boy, Chenxiang, whose mother, Sanshengmu, was a goddess and father, Liu Yanchang, a human.
Since his parents' marriage was forbidden, Chen's mother was imprisoned.
To save his mother, Chenxiang manages to find her magic lamp and uses it against the enemy.
Famous Peking Opera masters, Mei Lanfang (1894-1961), Ma Lianliang (1901-66) and Zhou Xinfang (1895-1975) had performed the piece in the 1950s.
The latest rendition of the classic story also sees performances by the older generation of Peking Opera performers.
Li also made some changes.