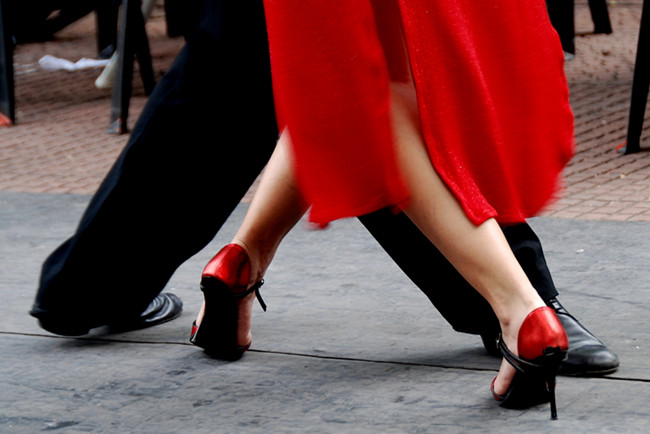 A file photo of street tango in Buenos Aires, capital of Argentina.
Tango is sweeping across Argentina's borders, taking Asia, especially China, by storm.
The Chinese have not only taken up the romantic and dramatic Latin American dance, they are excelling enough to compete in international tango competitions.
This year's key competitive event, the 2015 Tango Festival and World Cup, which is being held Aug 14 to 27 in Argentina's capital Buenos Aires, features couples from around the globe, including Raymond Wing and Hong Chua from China's Hong Kong, and a Ukrainian/Chinese couple representing the Chinese mainland.
"We won the qualifications in Beijing, and now we bear the wonderful burden of competing in the World Cup representing China," Ukrainian-born dancer Sergiy Podbolotnyy told Xinhua, his partner Ping Yu beaming by his side.
"It's a fantastic experience. We won both categories, Salon Tango and Milonga," Podbolotnyy said, referring to the two dance style divisions in the qualifications.
The Beijing competition, he said, "was very interesting. We competed against other couples from the Chinese mainland, as well as China's Taiwan and Hong Kong."
Podbolotnyy and Ping, who have been competing together for some time, have decided to rent a salon during their stay in Buenos Aires, so they can continue to train in the lead up to the elimination rounds, which will take place at the Usina del Arte cultural center in the city's southern La Boca district.