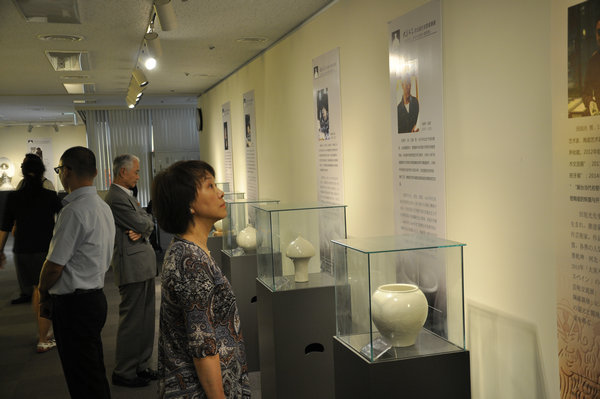 A visitor views information about a porcelain piece. [Photo provided to Chinaculture.org]
An exhibit on Hebei modern porcelain kicked off at the Tokyo China Cultural Center on August 4. More than 60 guests and representatives from politics and art circles participated in the opening ceremony.
The cultural event celebrates Beijing's successful win as host of the 2022 Winter Olympic Games. Hebei, a province in North China, is known for its ceramics and stone carving handicraft. All the exhibits are from celebrated modern kilns in the province.
The fair is the biggest porcelain presentation launched in the cultural center since its establishment in 2009. The exhibition will be open until August 14.