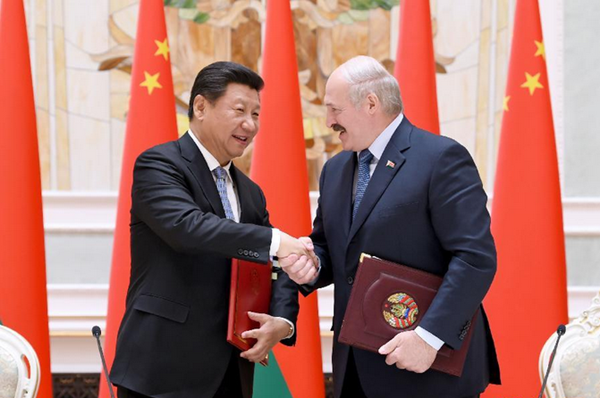 Chinese President Xi Jinping and Belarusian President Alexander Lukashenko in Minsk, Belarus. [Photo/Xinhua]
Chinese President Xi Jinping and his Belarusian counterpart Alexander Lukashenko made a joint statement to support the establishment of Chinese cultural center in Belarus after a bilateral agreement was signed during Xi's visit in the country on May 10.
The official document, agreement between Belarus and China on mutual establishment of cultural centers, was signed by Chinese Foreign Minister Wang Yi and Belarusian Cultural Minister Boris Svetlov. The move will boost cultural exchanges between the two counties and offer a new platform for mutual cooperation.
Xi and his wife Peng Liyuan began their state visit to Minsk on May 10. This is the first time that China's top leader has paid a visit to the country in 14 years and is widely considered as an essential signal to strengthen the bilateral ties.