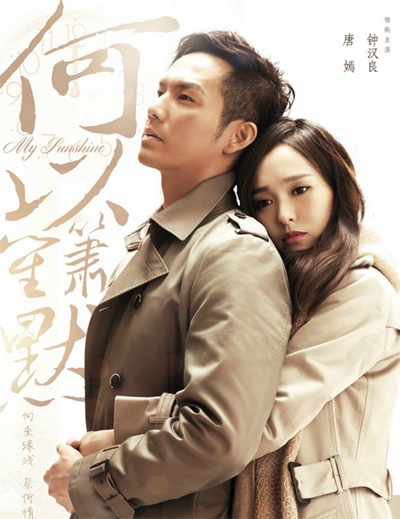 Poster for My Sunshine. [Photo/Agencies]
Reality really bites. The good news is, things are getting better.
Tiger Mom, starring A-listers Zhao Wei and Tong Dawei, which is currently broadcast on Dragon TV and Tianjin TV, and the just-completed love story, My Sunshine, experienced a much smoother ride on their way abroad.
Tiger Mom will hit the small screens of nine countries and regions, including the US and Canada. My Sunshine will also be shown on MBC, one of the three mainstream broadcasting stations in South Korea.
Many industry insiders attribute the presentation of the Chinese view on love to the successful marketing of My Sunshine in South Korea, a country famed for producing modern melodramas with an international viewership.
"Unwillingness to compromise", which lies at the core of the storyline, and the Chinese value "to hold thy hand and grow old together" with one's partner in life were crucial in moving MBC to purchase the broadcast rights. A more fashionable and direct presentation of China's take on romance were the main selling points.
It is a shame to look at the number of domestic dramas sold to markets abroad compared to the colossal volume produced each year. On the other hand, sales volume speaks for quality. Tiger Mom and My Sunshine have somewhat paved the way for Chinese dramas. It is encouraging news, but in the end, it is quality and resignation with viewers' hearts that makes the day.
Related:
Crossing the pond, landing with a thud