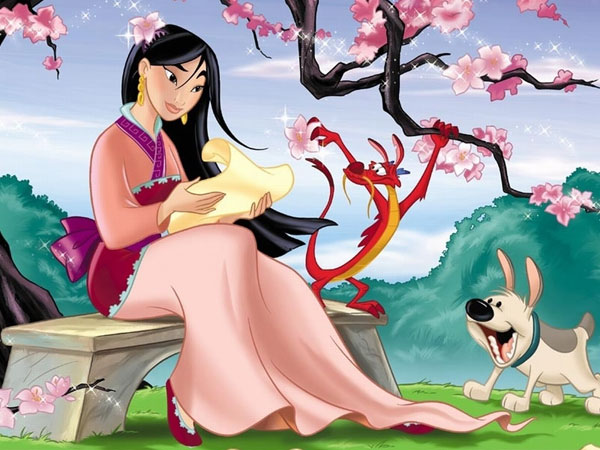 A still from the Disney animated film Mulan. [Photo/Agencies]
Chinese film critic and writer for China Daily Raymond Zhou agreed.
"Chinese mythology, folklore and legends could be readily accepted by foreigners if told in a proper way," he said.
Disney's animated film Mulan is derived from Chinese ancient poetry. French movie, the Prince and the 108 Demons, or les 108 Rois-Demons, is an adaption of the classic Chinese novel Outlaws of the Marsh.
At the film festival, Tom DeSanto, American film producer and screenwriter, announced that he was planning to make a trilogy based on Chinese classic novel the Legend of Deification. It was a legendary story about the decline of Shang Dynasty (1600-1046 BC) and the rise of Zhou (1046-256 BC)
"We are building a connection...Let's cooperate, let's create things together," he said. "So that the next generation, our kids will know about the heroes of Chinese faces and the devils of Chinese faces."
An increasing number of Chinese actors and actresses appeared in foreign movies. Andre Morgan, co-founder of the oldest independent production company in Hollywood, the Ruddy Morgan Organization, believes China is home to many talented young people.
During her 50 years in Hollywood, Lisa Lu, 88, who starred the Last Emperor and the Joy Luck Club, witnessed the changes of Chinese actors and actresses.
"In the past, Chinese could only play a minor part in Hollywood movies as a restaurant owner or laundress," she said. "Now their roles are more diversified. They are characterized as hard-working with special skills and Chinese cultural background. "