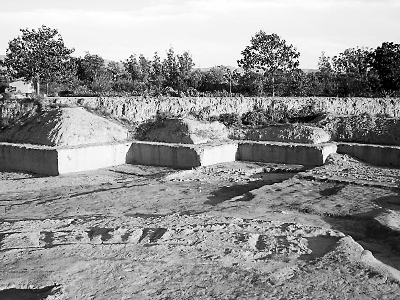 Ruins of Taosi in Linfen, Northwest China's Shanxi province. [File Photo]
Chinese archeologists announced Wednesday they have confirmed the location of the capital of the Yao period about 4,200 years ago.
"The archaeological circle has reached a consensus that Taosi is the capital of the period of Yao," said Wang Wei, head of the institute of archeology under the Chinese Academy of Social Sciences.
Yao was one of the sage emperors living in the middle reaches of the Yellow River in Chinese mythology.
Excavation of the Taosi site in Linfen city, Shanxi province, began in l978.
Latest excavations showed the ancient city of Taosi covered an area of 2.8 million square meters with various functional divisions, said He Nu, a researcher with the institute at a seminar on Yao culture.
"Taosi is what some historical materials identify as Pingyang, the capital of the Yao regime," said He. "The era of Yao and the succeeding emperors Shun and Yu are not legend. They are true history."
Pingyang is the ancient name of Linfen city, where the temple and mausoleum of Yao are located. Yao originally lived in Tang county, Hebei province which neighbors Shanxi.
Later he migrated southward and finally chose Pingyang as his capital, according to Chinese historians.
Many Confucian histories praised rulers Yao and Shun as models of morality and benevolence, but skeptics of the early 20th century challenged their existence.