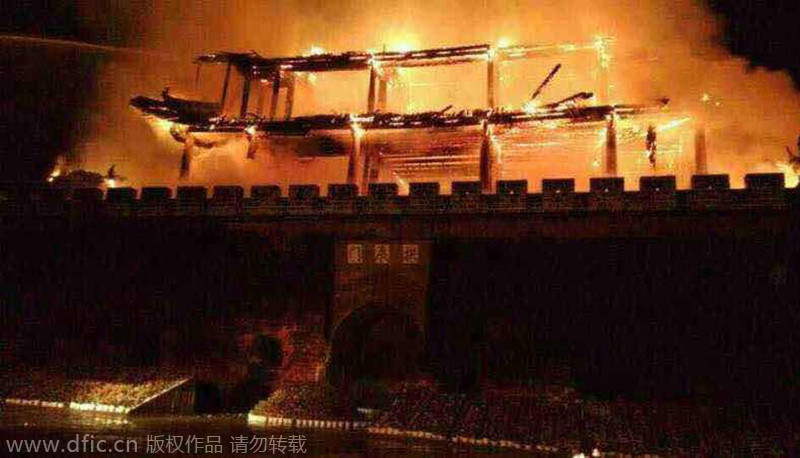 A photo shows the burning Gongchenlou, an ancient architecture built in Ming Dynasty (1368-1644), in Weishan county, Southwest China's Yunnan province, Jan 3, 2015. [Photo/IC]
The Gongchen tower, one of China's ancient city gate towers with a history of more than 600 years, was damaged due to fire on Saturday, government officials in Weishan county in Dali prefecture in Southwest China's Yunnan province said.
The fire started at about 3 a.m. on Saturday. Firefighters struggled for nearly 2 hours to put out the flames. About 300 square meters of the architecture was burnt down.
No causalities have been reported and the cause of the fire is still under investigation.
The Gongchen tower was a city gate tower, which was built in 1390 during China's Ming Dynasty. It is listed as s key cultural protection site in Yunnan province.