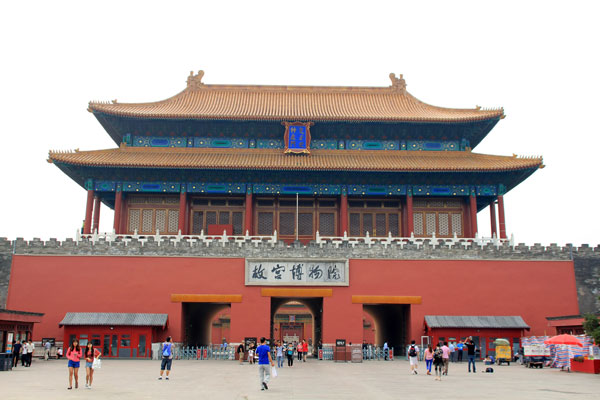 Tourists visit the Palace Museum on Sept 10, 2014. [Photo by Shi Yan/Asianewsphoto]
Beginning in December, teachers, soldiers and other specific groups of people will have the chance to visit the Palace Museum for free.
To stimulate tourism in slack season and also to fulfill its role in social education, the museum is opening the door to teachers, students, soldiers and policemen, medical workers and volunteers for free on the first Wednesday of every month, with each specific group given a certain date to visit.
As to why these groups of people were chosen, the museum said it is to show respect to teachers and to help students know more about traditional culture. Soldiers, policemen and medical workers are very occupied by their work and the museum aims to meet their cultural needs. Volunteers should be encouraged to visit.
Foreign people with Chinese teachers' certification are included in these groups and more rules about foreigners are still expected, according to the museum's ticket sales department.
People who are included in the groups and interested in the museum should make appointments at this website: http://gugong.228.com.cn. Consulting telephone number: 4006-228-228.
The first batch of open days is as follows:
| | |
| --- | --- |
| Date  | Special group |
| Dec 3, 2014  | teachers  |
| Jan 7, 2015  | college students  |
| Feb 4, 2015  | soldiers and policemen  |
| March 4, 2015  | medical workers  |
| April 1, 2015  | volunteers  |
Related stories:
App by The Palace Museum shows emperor's life
Palace Museum pilots half-price entrance tickets
Palace Museum to set up architectural institute