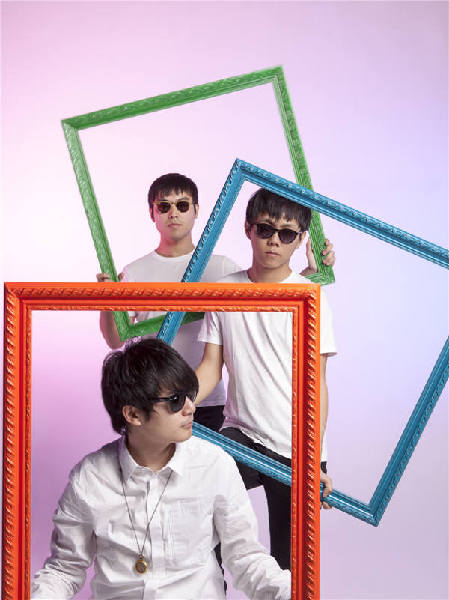 Rock band Carsick Cars. Photos provided to China Daily
Promoters are taking the indie scene mainstream. Chen Nan reports.
As a growing list of international megastars like Taylor Swift and Akon are booking gigs in China, some local promoters are carving out a niche for indie bands and new singer-songwriters. Rockforward Entertainment Co CEO Li Hui says he shifted toward indie acts after hosting the sold out Back to Basics tour four years ago. The nationwide tour gathered a stellar collection of such stars and bands as Cui Jian, Zheng Jun, Xu Wei and Tang Dynasty.
The May 23 concert Xin Hua Nu Fang—literally translated as New Flowers in Full Blossom—will bring seven indie acts to the iconic Beijing Worker's Gymnasium, including singer-songwriter Hao Yun, and rock bands Carsick Cars and Escape Plan.
Performing in the 10,000-seat venue is a dream for Chinese indie acts, says Li, a rock veteran who has promoted the genre for over three decades.
"It marks a career apex for many performers," he says.
"Indie bands' problem is they can't always attract mass audiences. So it's challenging for local promoters to give them such a stage."
Qin Hao, a member of the new Beijing band Good Sister, says: "I was so jealous when I'd see big stars' concert posters outside the venue. Performing there is like fulfilling a dream."