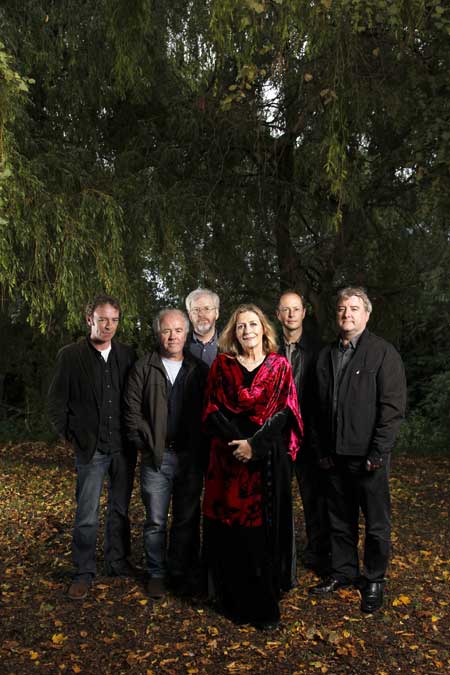 The Irish band Altan brings the beauty of traditional music of its homeland to Chinese audiences. Provided to China Daily
Altan believes Irish traditional music is modern in every sense.
With their award-winning recordings, ranging from the most sensitive and touching traditional Irish songs to hard-hitting reels and jigs, Altan has moved audiences from Donegal to Seattle. Now, they are coming to China for the first time.
Since formed in Donegal in 1987 by Gweedore vocalist and fiddler Mairead Ni Mhaonaigh and her husband Belfast flute-player Frankie Kennedy, Altan has believed that Irish traditional music is a modern music in every sense and they have been bringing the beauty of traditional music, that of the Donegal fiddlers and singers in particular, to contemporary audiences around the world.
Before Altan, the couple also released their own album, Ceol Aduaidh, in 1983, featuring then unknown musician, Eithne Ni Bhraonain, now known as Enya.
According to Mhaonaigh, the seeds of the band lie in the music and fun of gatherings and sessions in kitchens and pubs in Donegal, where virtuoso music was heard in an atmosphere of respect and intimacy. With Ciaran Curran on bouzouki and Mark Kelly on guitar, Altan began as a quartet.
In 1989, Altan released their well-received debut album Horse with a Heart, which was followed by the award-winning record, The Red Crow. Though they have had lots of different musicians as guests on their albums, they maintain their style. 
"It's here that the band's heart lies, where we are performing on TV in Australia or jamming with musicians from other genres on the west coast of the United States," Mhaonaigh says. "The tunes that we play are traditional, and it's enhanced by the backing. I'd say it's the backing that makes us a little bit different from other groups."