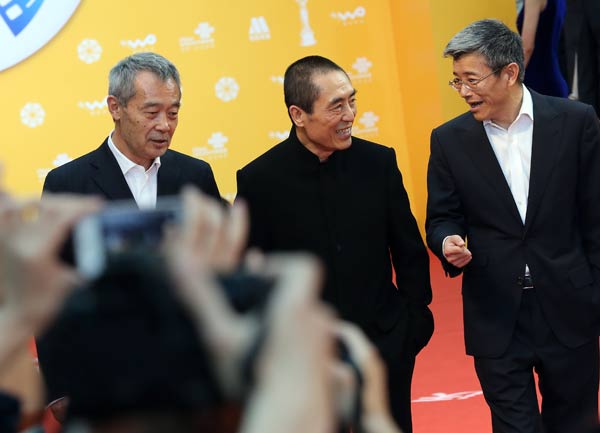 Director Zhang Yimou (center) is another heavyweight participant of the film festival. Jiang Dong / China Daily
Yu is aware he can do only one or two such co-productions each year. For regular movies, those in the mid-budget or small budget with no possibility of hiring international talent, he wants to have his teams engage in international cooperation and use that experience to serve the domestic market. "By 2020, China will surpass North America and become the world's largest film exhibition market, and our output will reach 1,000 feature films a year. Only then will we be prepared to set Stage Three as our target," says Yu. "Only then will we be able to make international films with Chinese emotions and become part of world cinema."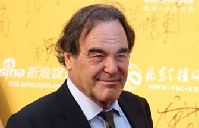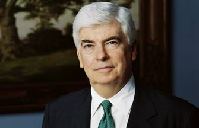 Zhou Tiedong, until recently president of China Film Promotion International, a company that is heavily involved in what Yu Dong calls "phase one" of Chinese films' global ambition, offers a different take: "If you do not have a good story, international buyers would not touch it even if it is free. The film industry is built on collecting pocket money from each individual moviegoer. In the US, the average price for a ticket is still around $8 apiece. That means selling your story to millions of such individuals."
According to Zhou, Wolf Totem is no longer a narrowly defined Chinese story. It is about wolves and man's relations with wild animals and nature. So, it is global in its core. "The crux is in the positioning of your story. You can position it for the domestic market or beyond it. Of all the movies made in the US, most are for domestic consumption. There are only 50-some global movies that reach the international market and they represent Hollywood as we know it."