A doucai "chicken cup" from the Ming Dynasty (1368-1644) fetched HK$281.24 million ($36 million) at a Sotheby's auction in Hong Kong on April 8, setting a new record for Chinese porcelain at auction. The buyer was Shanghai billionaire Liu Yiqian.
For the rich in China, some are devoted to the preservation of culture and tradition. They have established private museums to collect cultural heritage. Here are a few examples:
1. Liu Yiqian: Long Museum
Founded by a Chinese couple, Liu Yiqian and his wife Wang Wei, the Long Museum owns two huge exhibition spaces: Long Museum Pudong and Long Museum West Bund.
The museum covers traditional Chinese art, modern and contemporary Chinese art, "red classics" as well as contemporary art from Asia and Europe.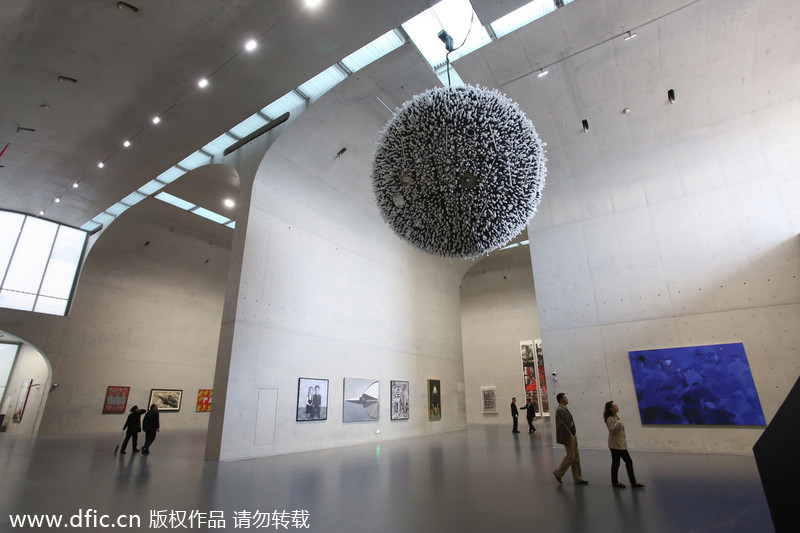 Long Museum [Photo/icpress]