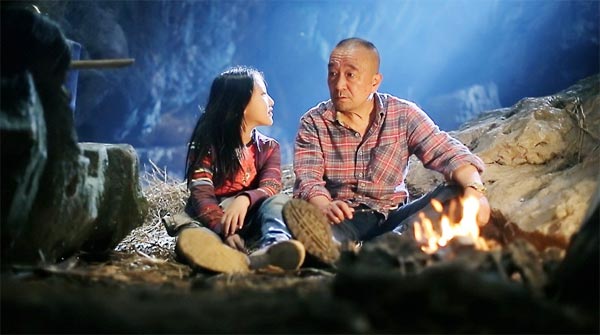 A scene from French director Philippe Muyl's latest film The Nightingale. [Photo/Mtime.com]
The 21st
Beijing
College Student
Film
Festival opened on April 8 with French director Philippe Muyl's latest film The Nightingale.
The film, a Chinese-French co-production, will compete with domestic films such as Black Coal, Thin Ice and No Man's Land for best film and other awards. The film is a warm Chinese take of Muyl's 2002 film Butterfly, focusing on an old man's bond with his granddaughter.
The festival, founded in 1993 by students and teachers of Beijing Normal University, was among the first film festivals to discover some of the most talented domestic filmmakers, such as Zhao Wei and Feng Xiaogang. The jury includes 30 college students across the country and 10 young film scholars.
This year's festival, which will end on May 10, also features a screening of Hong Kong films of the 1990s, as well as selected South Korean films. James Schamus, Ang Lee's producer for Crouching Tiger, Hidden Dragon and Brokeback Mountain, will talk with Chinese directors Xue Xiaolu, Ning Hao and Wuershan.