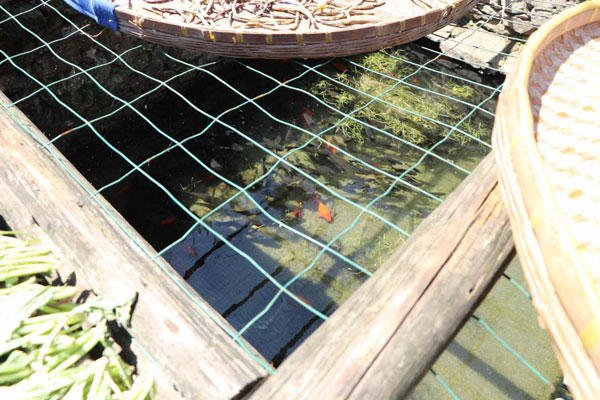 Fish live in the clear spring water of a local's cellar in East China's Yellow Mountain region, on Sept 20, 2016. [Photo by Zhu Lixin/ China Daily]
Mountain springs and streams used in fish farming in East China's Yellow Mountain have been listed as one of the country's most important agricultural heritages by the Ministry of Agriculture.
The fish farming method, which traces its roots to the Song Dynasty (960-1279 AD), allows locals living in villages built along the Yellow Mountain to channel spring water or stream to breed fish in their cellars or in the ponds in front of their houses. Thanks to the good spring water, locals don't need to do much except feed the fish some vegetable leaves.
Fish farmed with the green method can fetch 50 to 60 yuan ($9) per kilogram, which helps villagers earn thousands of yuan more every year.