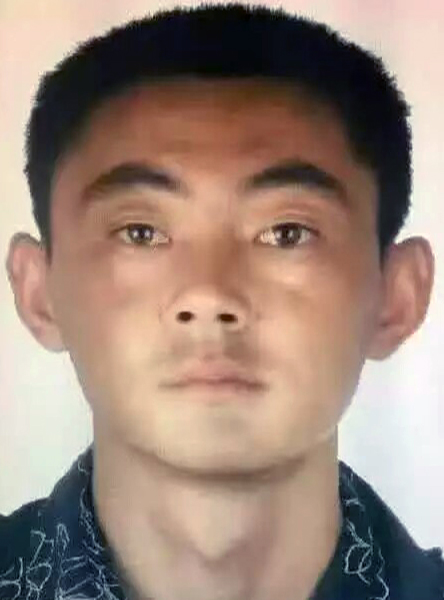 Li Xuyi, security truck robbery suspect.
Li Xuyi, who is suspected of robbing 6 million yuan ($900,00) from a security truck in Dashiqiao, Liaoning province, has been arrested, police said on Thursday night.
A police statement said all the money had been recovered. The truck was carrying 35 million yuan.
Li, 35, a security truck driver for a local financial company, allegedly used a homemade gun to hijack the truck.
The robbery took place at about 1 pm on Wednesday. The vehicle was transporting cash to an Agricultural Bank of China branch in Dashiqiao. Li was arrested eight hours later at his home.
According to China Central Television, the suspect hid 5 million yuan in a home near the robbery scene and carried 1 million yuan away. He took part of the money to pay back several debtors. When he went back home to get more money to repay other debts, the police caught him.
"The suspect used to run a business. However, he suffered losses recently and owed a lot of money. So the idea of the robbery came to his mind," said Cui Lidong, deputy director of the criminal investigation bureau of Liaoning Public Security Department.