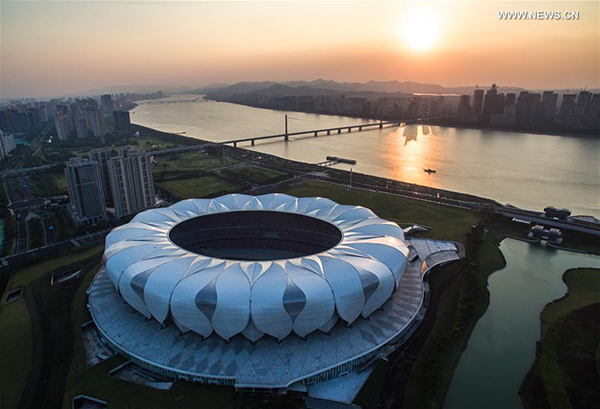 Photo taken on Aug 25, 2016 shows the Hangzhou Olympic Sports Center in the Binjiang district of Hangzhou, capital of East China's Zhejiang province. Hangzhou is the host city for the G20 summit.[Photo/Xinhua]
Under the theme of "Toward an Innovative, Invigorated, Interconnected and Inclusive World Economy," this year's G20 Summit was held from September 4-5 in the eastern Chinese city of Hangzhou.
The G20, which represents 85 percent of global GDP, 80 percent of international trade and 65 percent of the world's population, is considered one of the most influential platforms for global financial governance.
The summit not only matters to countries all over the world, but also benefits their citizens, according to the Voice of China, a China National Radio program. Let's take a look at what benefits the summit brings.