President urges leaders to boost cooperation, says economic challenges need global response
The global initiatives led by China are not intended to undermine any other countries' interests, but to inject greater openness into global economic governance by working with other countries, President Xi Jinping said on Saturday.
"China's opening-up drive is not a one-man show. Rather, it is an invitation open to all," he said in the keynote speech at the opening ceremony of the Business 20 Summit in Hangzhou, Zhejiang province.
"It is a pursuit not to establish China's own sphere of influence, but to support common development of all countries. It is meant to build not China's own backyard garden, but a garden shared by all countries."
Addressing the business forum on the eve of the G20 Leaders Summit, Xi urged leaders of the world's 20 biggest economies to strengthen cooperation in global economic governance, saying that global challenges require global responses.
Xi said the world economy, plagued by sluggish global trade and investment, is moving along a twisted path to recovery. He said it faces challenges including rising protectionism and fragmentation of rules due to emergence of various regional trade arrangements.
"Global economic governance should embrace openness. It should avoid closed governance mechanisms and fragmentation of rules," Xi said.
The International Monetary Fund said in a briefing note to the G20 leaders on Thursday that the growth of goods and services trade volumes had slowed in most countries since 2012 to a rate half of the pace in the two decades to 2007, due to weaker economic activity, the waning pace of trade liberalization and an uptick in protectionist measures.
Citing the Asian Infrastructure Investment Bank as an example, Xi said China's development has benefited the world, and the country is ready to provide more public good to the international community.
The AIIB, initiated by China, began operating in January to fund regional infrastructure development.
Zhang Yuyan, director of the Institute of World Economics and Politics of the Chinese Academy of Social Sciences, said: "There have been voices saying China's rise creates instability for the world. But China's development synchronizes with the world, and mechanisms such as the Belt and Road Initiative and the AIIB are complementary to the current global mechanism."
Xi also said China is confident of maintaining a medium-high rate of economic growth and would honor its commitments to cut overcapacity with action.
Additionally, Xi vowed to deepen reform, pursue an innovation-driven development strategy and promote green and sustainable growth.
"He sent a message of confidence regarding the future of the Chinese economy," said Luigi Gambardella, president of ChinaEU, a non-profit organization in Brussels that promotes digital and internet cooperation between China and Europe.
"In particular, he expressed confidence over China's ability to maintain medium-high growth rates."
Xin Zhiming and Zhong Nan contributed to this story.
Highlights of Xi's speech
On excess capacity

"China has taken the most robust and solid measures in cutting excess capacity."

On free trade

"We will accelerate negotiations on free trade agreements and investment treaties."
 

 

On interconnection

"We need to build an interconnected world economy to forge interactive synergy."

 

On new normal

"Reform is crucial to maintaining a medium-high rate of growth under the new normal."

 
 

 

On world economy

"China will work with other parties... to address both the symptoms and root causes so that the world economy can move along a path of strong, sustainable, balanced and inclusive growth."

 

 

On global economic governance

"We can work together to improve global economic governance, which should be based on equality, better reflect the new realities of the world economic landscape and increase the representation and voice of emerging markets and developing countries."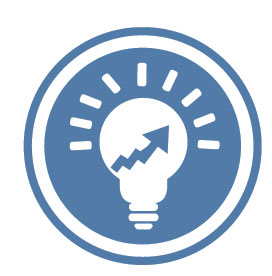 On innovation
"What we want to achieve is to seek impetus through innovation and vitality through reform, to increase medium-and long-term growth potential of the world economy."