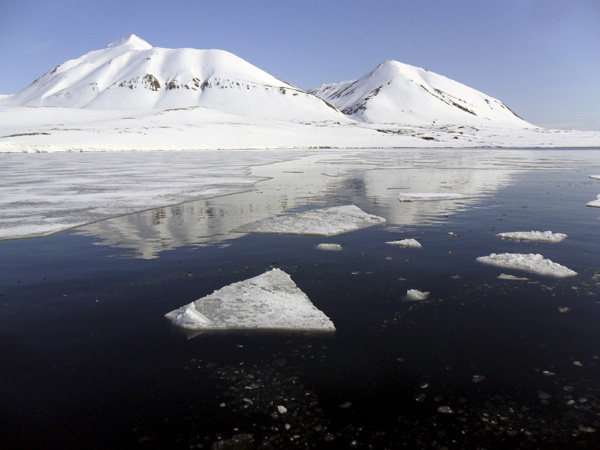 Snow-covered mountains look over the Isfjord in Svalbard, Norway in this June 1, 2012 file photo. [Photo/Agencies]
ST. PETERSBURG -- China ranked first in the number of tourists that visited Frantz Josef Land Archipelago and Novaya Zemlya Archipelago in the Arctic region in 2016, Russian Arctic National Park said on Thursday.
Nine round trips to these archipelagoes were organized during the 2016 tourist season, the park said, adding that 269 out of the 954 tourists were Chinese citizens.
Different animals -- whales, beluga whales, narwhals and polar bears -- were seen during practically every voyage, according to the park.
Russian Arctic National Park witnessed the largest number of tourists in 2015 -- 1,255 people. It plans to organize 10 round trips to the Arctic archipelagoes in 2017.