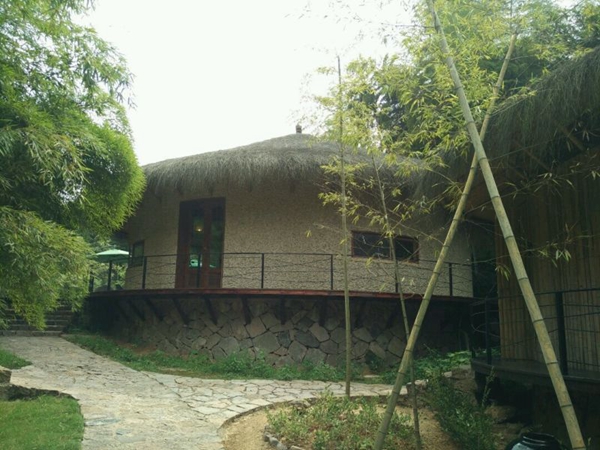 One building of the naked Stables, a rural home inn, in Mount Mogan in Deqing county, Zhejiang province. [Photo/chinadaily.com.cn]
Yangjiale has grown in popularity among locals and foreigners, in particular for the naturally beautiful Mount Mogan, a famous summer resort boasting a cool and refreshing climate in East China's Zhejiang province.
According to Yang Liping, director of the Deqing county tourism committee, yangjiale is also known as nongjiale, which means "happy farmhouse".
Yangjiale can be translated to "happy farmhouse operated by foreigners. Yang means foreigner, while nong means farmer.
Yang said foreigners started to invest in nongjiale by renting farming houses in Mount Mogan about one decade ago, and they later rented land to build exotic houses there after found the business was very successful.
Foreign investors from more than 10 countries have invested in yangjiale to form a large resort area taking up hundreds of hectares, said Yang. Along with home investors-operated nongjiale, there are more than 100 rural home inns.
The rural home inns attracted both domestic and foreign customers, and last year, more than 90,000 foreigners visited the rural home inns, said Yang.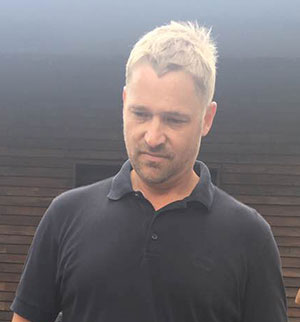 South African Grant Horsefield. [Photo/chinadaily.com.cn]
South African Grant Horsefield invested 300 million yuan ($44.9 million) in yangjiale, called naked Stables, in Mount Mogan since 2009. He said some thought he was crazy at the time, but he was proved right.
Tourism is a great industry with high growth rate every year now, he said, citing a Chinese tourism official told him that the industry grew more than 10 percent while other industries grew slower amid the economic slowdown.
Marco Militzer, general manager of the naked Stables, said his company targeted the urban residents having lots of stress and lots of pressure and they sometimes went out to have a relax in getting close to nature.
Mount Mogan is a perfect place because of its climate and distance to big cities such as Shanghai, Militzer said.
In the early 20th century, many foreigners, bankers and dignitaries have already built many villas for summer resorts in Mount Mogan, and many villas are for rent now.