More than half of the respondents in a recent survey said the words and actions of Internet celebrities set a negative example for the young.
"Most cyberstars in China are notorious for their 'personalities'. Their behavior and rapid rise to stardom may mislead the young, especially girls, to aim for the superficial."
Cao Linjuan, translator in Yinchuan, Ningxia Hui autonomous region
"The Internet offers various opportunities for the obscure to become superstars. I don't follow any of them."
Luo Wei, civil servant in Chongqing
"I classify online stars into two categories: Those who are entertaining and those with beautiful faces."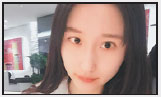 Qian Cheng, undergraduate in Changchun, Jilin province
"Cyberstars work hard to become famous. But the young can't be influenced so easily; they can tell right from wrong with proper guidance."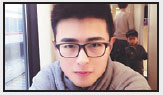 Cao Xiaolong, undergraduate in Tianjin
Compiled by China Daily