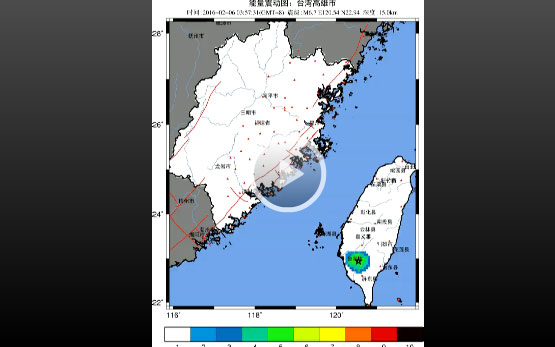 Click to view video
TAIPEI - The death toll after a powerful earthquake struck southern Taiwan reached 23 by Sunday noon, the latest statistics from a local fire agency said.
Twenty one of the dead, including six children, were found in the collapsed Wei Guan building.
At least 120 people are still waiting as 282 firefighters, 340 voluntary firefighters, 105 fire trucks and 44 ambulance trucks work around-the-clock at the scene.
The epicenter was monitored at 22.94 degrees north latitude and 120.54 degrees east longitude and the quake happened at 3:57 a.m. Beijing Time on Saturday at a depth of 15 kilometers, according to China Earthquake Networks Center (CENC).
Local monitoring authorities put the scale of the quake at 6.4 magnitude.
Previous reports said more than 460 people were injured in the quake.
In the historic city of Tainan, which bore the brunt of the quake, eight buildings collapsed and another five were partially damaged.
Among those killed are a 10-day-old baby girl. She was one of ten people killed in the collapse of the 16-story Wei Guan residential building in the Yongkang District of Tainan.
The Wei Guan building, left on its side with twisted metal girders exposed, was said to be home to 256 people in 92 households.