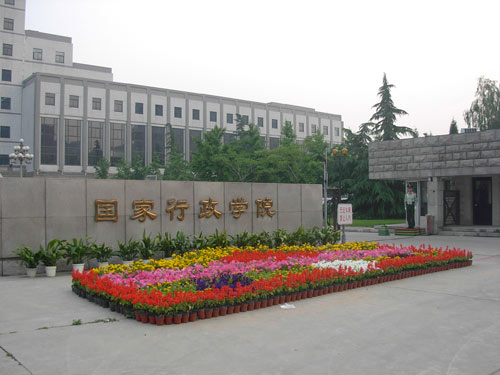 Chinese Academy of Governance. [File photo]
Millions of Chinese government officials and civil servants will be asked to learn ancient Chinese classics - or "guoxue" - as part of a patriotic course aimed at boosting their talents and morals.
To prepare for the nationwide education campaign, the Chinese Academy of Governance has published its first series of textbooks on ancient Chinese classics aimed at officials, the Legal Daily reported yesterday.
The detailed curriculums are expected to come out by September and courses are going to be rolled out across the country in September.
"All the current government cadres at various levels will be asked to undergo the training course on traditional Chinese culture, provided by the Chinese Academy of Governance and its affiliates at provincial level governments," it said.
The textbooks cover topics including philosophy, self-cultivation of character, governance, personnel management, rule of law, education and social morality.
The Legal Daily said that the publishing of the books suggested traditional Chinese culture would become part of the official curriculum in the training of civil servants.
The report quoted recent speeches by President Xi Jinping that emphasized patriotism and the need for officials to learn about traditional culture.
Since coming to office, Xi has launched a campaign aimed at promoting socialist values among officials and cracking down on corruption and abuse of power.
Xi has also emphasized the need for officials to learn about traditional culture.