Latest news:
75 bodies recovered
By 15:00 Thursday 75 bodies had been recovered, a news conference at the rescue center was told.
Jianli city has provided free accommodation for families of victims. By 14:00 Thursday more than 1,200 family members had arrived.
CPC leaders order "all possible measures" in capsized ship rescue
Chinese President Xi Jinping and other senior Communist Party of China (CPC) leaders have called on rescuers to "take all possible measures" to save lives from the cruiser ship that capsized on the Yangtze River Monday night.
They also demanded serious investigation into the cause of the incident, in which 65 have been confirmed dead and more than 370 are still missing. Only 14 survivors have been found.
Rescuers cut ship, look for missing people
The rescuers cut holes at three spots on the hull where survivors are most likely to be found. The holes will be sealed to avoid further sinking if no survivors are found there.
The first hole was cut open last night and sealed. The work at the second spot began at 7:20 am Thursday and now the third hole is also being cut.

Search efforts continue
More than 200 divers continue their underwater search for survivors.
65 bodies found
By 8:00 am Thursday, 65 bodies have been recovered, and only 14 of 456 people on board found alive, CCTV News reported.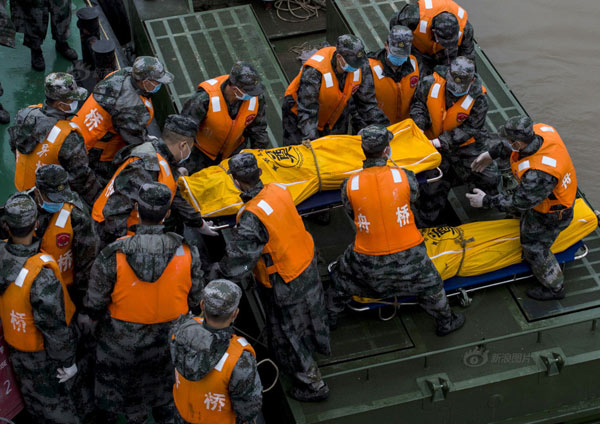 Rescuers recovered two bodies on June 3. [Photo/Xinhua]
Search area expanded
The search-and-rescue effort has expanded to 220 km downstream where the accident occurred.
Photo of captain released
Three years before the cruise ship he was steering capsized in the Yangtze River, Captain Zhang Shunwen was honored for saving the life of an elderly man who had suffered an asthma attack.
Zhang is now the focus of attention after his ship, the Eastern Star, sank on Monday night during a fierce storm. Sixty-five bodies have been found and more than 370 people are missing.
Zhang escaped alive and is in police custody, although he has not yet been accused of any wrongdoing.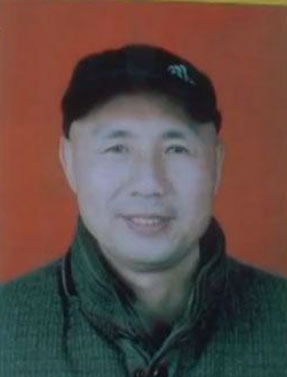 File photo of Zhang Shunwen
Zhang's wife was also an employee on the ship and her whereabouts are not known, according to China News Service.
Born in 1963, Zhang has been working for 35 years and became captain of the ship in 2007. Until the incident, Zhang was regarded as an effective captain and his experience as a sailor was flawless with numerous awards.
He received an "outstanding employee" award by the Chongqing Eastern Shipping Corporation last year, said Liu Yiqing, an electrician and colleague of Zhang.
The son of a former shipping captain, he has sailed the route between the southern Chongqing municipality to the city of Nanjing for seven or eight years, said Zhao Chunyuan, a retired cargo ship captain who used to work with Zhang.
On Monday night, the Eastern Star capsized roughly midway between the two cities.
"He was a good man and I think there must be logical reasons for the cause of the accident," Zhao said.
More relatives arrive at Jianli
More than 200 relatives of victims have arrived at Jianli county Wednesday night, where they were received by designated staff.
(For more latest news, please click here)