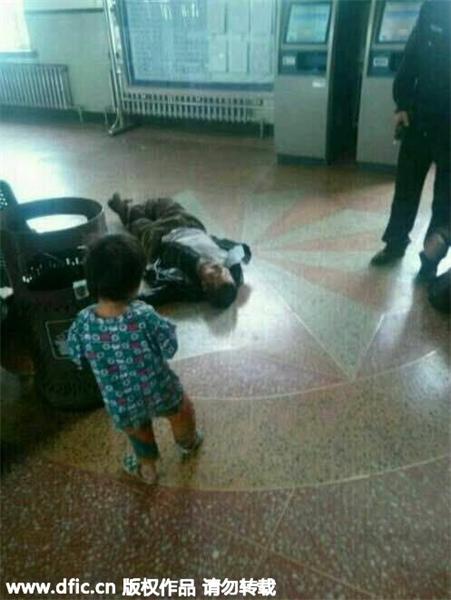 Xu Chunhe, 45, was shot by a police officer at a railway station in Northeast China's Heilongjiang proince on May 2. [Photo/IC]
BEIJING -- A police officer has been cleared of wrongdoing in the shooting and killing of a civilian at a railway station in Northeast China's Heilongjiang province, said the local police department on Thursday.
The police officer, Li Lebin, shot Xu Chunhe on May 2 at the Qing'an county railway station in Heilongjiang.
An internal investigation showed that the shooting happened when the officer was on duty and Li did not violate protocol, said a statement from the railway police of Harbin, the provincial capital, which conducted the investigation.
Xu, 45, who was traveling with his 81-year-old mother and three children, allegedly initiated the assault on Li and continued the attack despite multiple warnings before the police officer shot him, the statement said.
Xu and his family intended to leave for Jinzhou, Dalian of Northeast China's Liaoning province to visit relatives. Li was called to keep the order after Xu deliberately stopped more than 40 travelers from boarding the train at a railway ticket entrance around 12:00 am that day, the statement said.
The situation escalated as the two sides involved in a physical confrontation after the policeman's verbal warning was ignored. During the confrontation, Xu punched Li's head and tried to snatch his police baton, according to the investigation.
Xu pushed his mother and threw his six-year-old daughter at Li and successfully snatched the police baton. Xu used the baton to hit the policeman's head and hand when Li took out the handgun. Li fired after repeated verbal warnings failed to stop Xu from beating him.
Xu was confirmed dead after paramedics arrived at the site 25 minutes later.