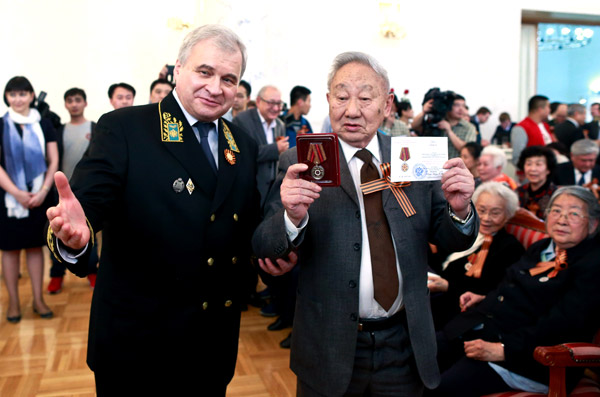 Russian Ambassador to China Andrei Denisov presents a medal on Wednesday to Han Moning, a Chinese veteran who worked in the former Soviet Union, at a ceremony in Beijing marking the 70th anniversary of victory in the Great Patriotic War (1941-45). FENG YONGBIN / CHINA DAILY
Fifty-three Chinese who lived and worked near Moscow during World War II were honored on Wednesday at a medal ceremony at the Russian embassy in Beijing.
The event was the latest of 60 high-profile activities planned by China and Russia to mark the 70th anniversary of the end of World War II and highlight the close ties between the two nations.