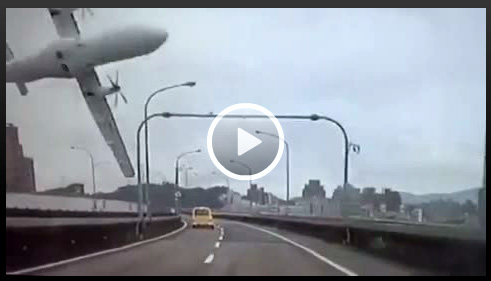 Video:The moment a TransAsia plane hits bridge and crashes in Taiwan.
Highlights:
** 35 people confirmed dead, and other 8 missing

** One of the engines going idle 37 seconds after takeoff

** 31 mainland tourists aboard, of them 22 confirmed dead

** Pilot narrowly avoided hitting buildings and ditched the stalled aircraft in a river

Roundup of timeline of the crash        Basic facts about aircraft ATR-72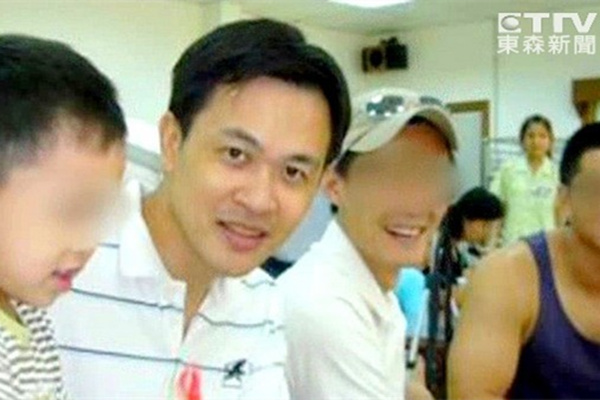 Liao Chien-tsung(second from left), was identified as the pilot of the crashed TransAsia Airways plane. [Photo/ETTV]
One of the engines on TransAsia Airways Flight 235 went idle 37 seconds after takeoff, and the pilots may have shut off the remaining engine before attempting to restart them, but the plane crashed before that could happen, Taiwan's top aviation safety official said Friday.
The details were presented at a news conference in Taipei by aviation safety council executive director Thomas Wang as preliminary findings from the flight data recorder.
Wednesday's crash into a river in Taipei minutes after takeoff killed at least 35 people and left eight missing.

Fifteen people were rescued with injuries after the accident, which was captured in a dramatic dashboard camera video that showed the plane banking steeply and scraping a highway overpass before it hurtled into the Keelung River.
Wang said the plane's right engine triggered an alarm 37 seconds after takeoff. However, he said the data showed it had not shut down, or "flamed out" as the pilot told the control tower, but rather moved into idle mode, with no change in the oil pressure.
Then, 46 seconds later, the left engine was shut down, apparently by one of the pilots, so that neither engine was producing any power. A restart was attempted, but the plane crashed just 72 seconds later.